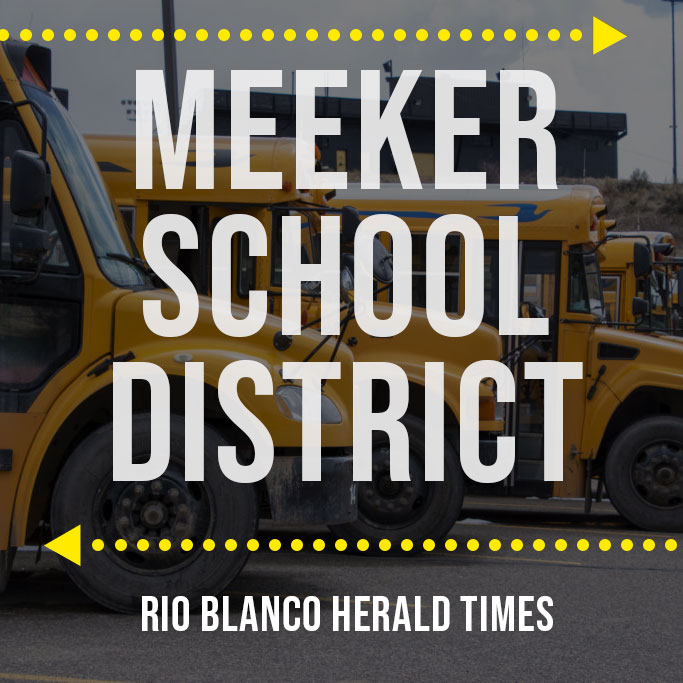 MEEKER I Meeker School District board members recognized staff at their meeting this week including Laura Koenig, who recently completed her teacher induction program. Three MSD coaches were also recognized by CHSAA, including:
•  Shane Phelan (1A Western Slope Football Coach of the Year), 
•  J.C. Watt (2A Wrestling Coach of the Year)
•  Klark Kindler (2A Athletic Director of the Year)
The board approved a new program for Meeker High School students in partnership with "Building Trades/Careers in Construction Colorado." The program will allow students to gain "pre-apprenticeship certificates" in building construction technology, carpentry, solar installation, plumbing, electrical wiring, brick masonry, landscaping, painting and other trades. The school will receive over $10K in funding for implementing the program including a $2,500 teacher stipend and additional funding for each student who completes the program.
The board approved a one-time $500 bonus for all full-time staff, plus bus drivers and food service workers.
A longer discussion Monday centered around potential to update the district's anti-bullying policies to match state recommendations. The district is required to have an anti-bullying policy by state statute. Some board members seemed to agree the policy did not need an update, others suggested potentially adding language about cyber-bullying to the policy. No action was taken.
Superintendent Chris Selle reported that more Elementary School repairs are coming up. While the building is one of the newest in the district, Selle said it's coming up on 15 years of age and is due for repairs of "mechanical issues."
Meeker School District is opening new positions for a Social Emotional Learning (SEL) Coordinator, and a literacy coach.
---
By LUCAS TURNER | lucas@ht1885.com