Dear Editor:
I had the pleasure of sighting in weapons at the new shooting range just before Thanksgiving. You're fortunate to have such a fine facility with room to grow.
The helpers were knowledgeable and energetic and the community should be proud.
Thank you,
Mike Bullen
Grand Junction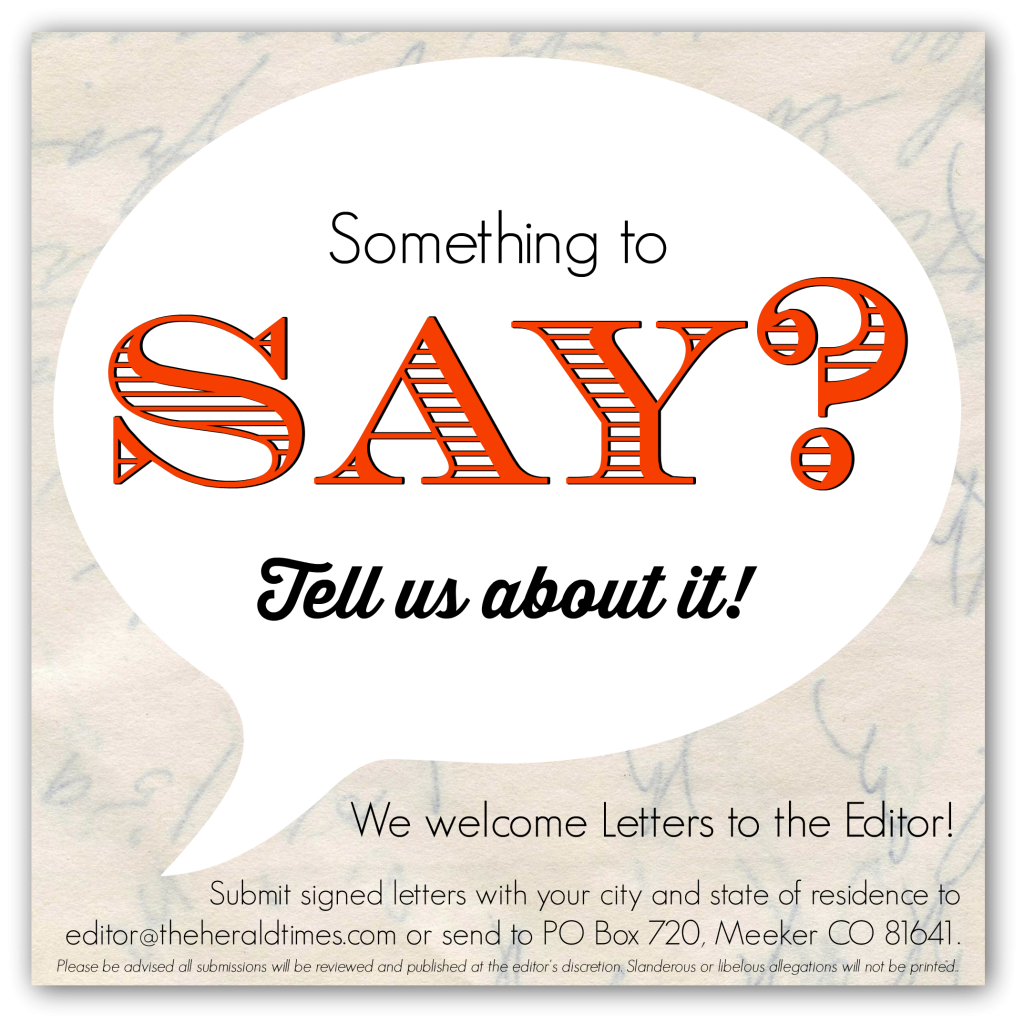 ---
Thoughts expressed on opinion pages are exclusively those of the writer and do not necessarily reflect those of the Herald Times. You are welcome to submit signed letters on matters of local interest to editor@ht1885.com, mail to PO Box 720, Meeker, CO 81641 or drop off at 304 4th St., Meeker. there is no charge.
Due to space constraints, please keep submissions 500 words or less.