Dear Editor:
School will be starting soon. We anticipate a full year of learning in our classrooms, but the coronavirus persists in our community and it may yet disrupt activities. Following established public health recommendations, we encourage eligible students to be vaccinated against the SARS-CoV-2 virus for the beginning of this school year along with the normal childhood vaccines already mandated. Immunization, by all the available evidence, is the best measure to assure that schools will remain open, that students will be able to participate in normal activities, and that kids can keep learning.
We understand that some parents are skeptical of vaccination, and we fully acknowledge the right of parents to decide what they deem best for their children. We encourage parents to consult with their family doctor for advice. The school district has no current plans to require COVID vaccination, but we strongly encourage it for the protection of individual students, their classmates, and our staff.
Thank you for your consideration of this important matter.
Meeker School Board
---
Special to the Herald Times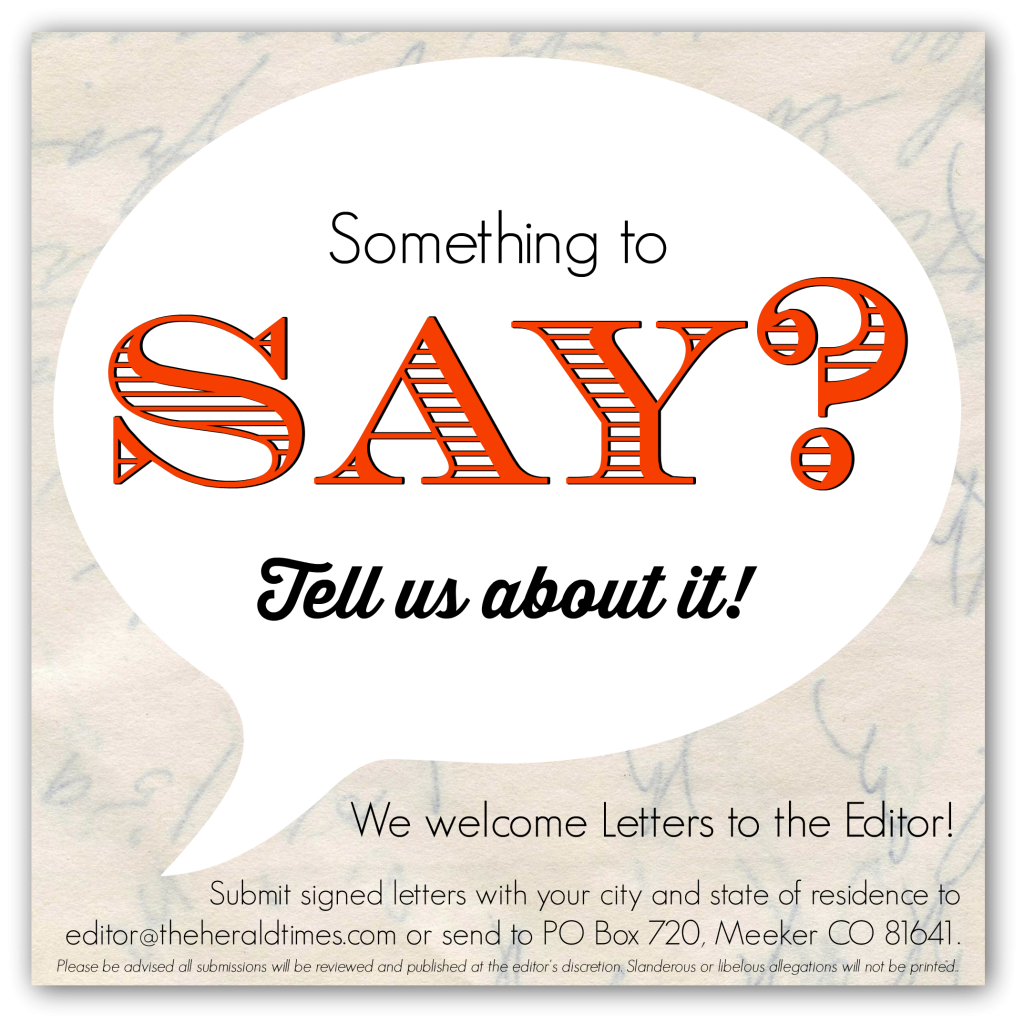 ---
Thoughts expressed on opinion pages are exclusively those of the writer and do not necessarily reflect those of the Herald Times. You are welcome to submit signed letters on matters of local interest to editor@ht1885.com, mail to PO Box 720, Meeker, CO 81641 or drop off at 304 4th St., Meeker. there is no charge.
Due to space constraints, please keep submissions 500 words or less.