Dear Editor:
Throughout the world there is a debate over the COVID virus vaccine. Some doubt that it is necessary because the pandemic is a hoax. Others are afraid to take the vaccine and may be influenced by "news" raising skepticism. On the other hand, Moderna (the inventor and maker of the vaccine used in Meeker) on Feb. 25, 2021, announced their outlook for shipments by country for 2021, paid for in advance by those nations.
Skeptics may benefit from considering why these countries have committed to purchase and inoculate their citizens with $18 billion of Moderna's vaccine. Will the virus attack the unvaccinated skeptics and thin their ranks in a tragic Darwinian (survival of the fittest) continuation of the pandemic?
Moderna announced that it expects to deliver 700 million doses of their vaccine and hopes to reach 1 billion in 2021. The list of countries follows:
United States: 300 million doses with options to purchase an additional 200 million doses; the U.S. Food and Drug Administration (FDA) has authorized emergency use in individuals 18 years of age and older
European Union: 310 million doses with option to purchase an additional 150 million doses in 2022; the European Commission has granted a conditional marketing authorization (CMA) for COVID-19 Vaccine Moderna in individuals 18 years of age and older1
Japan: 50 million doses
Canada: 44 million doses; Health Canada authorized COVID-19 Vaccine Moderna for the immunization of people 18 years of age and older under an Interim Order
Republic of Korea: 40 million doses
United Kingdom: 17 million doses; the UK Medicines and Healthcare products Regulatory Agency (MHRA) approved the COVID-19 Vaccine Moderna for use under Regulation 174, a temporary authorization
Switzerland: 13.5 million doses; Swissmedic, the Swiss Agency for Therapeutic Products, authorized the COVID-19 Vaccine Moderna in Switzerland
Colombia: 10 million doses
Israel: 6 million doses; Israel's Ministry of Health (MOH) has given authorization to import the COVID-19 Vaccine Moderna
Taiwan: 5 million doses
Singapore: (undisclosed); the Singapore Health Sciences Authority (HSA) approved the interim authorization of the COVID-19 Vaccine Moderna for use under the Pandemic Special Access Route (PSAR)
Qatar (undisclosed); the Qatar Ministry of Public Health issued an emergency use authorization for the COVID-19 Vaccine Moderna
This totals to 796 million doses, with options for an additional 350 million.
Jim Magid
Meeker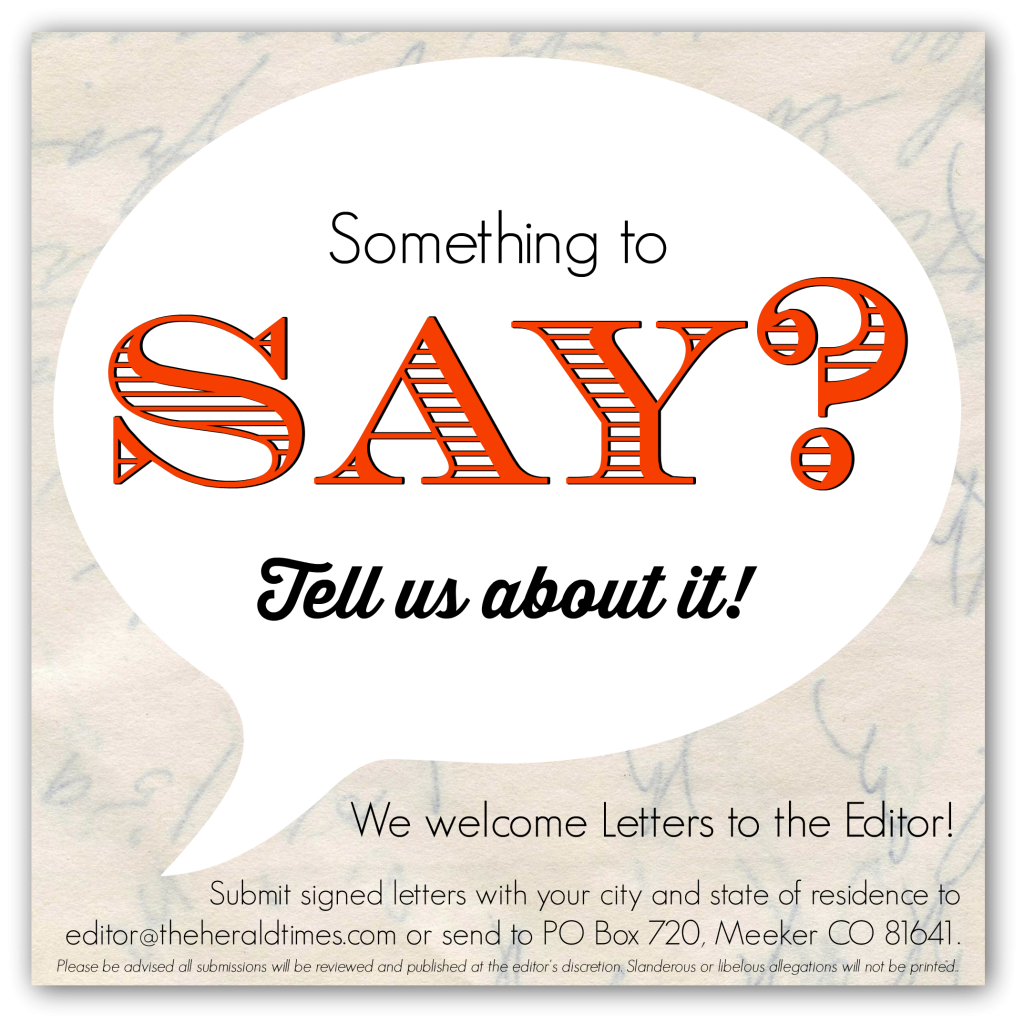 ---
Thoughts expressed on opinion pages are exclusively those of the writer and do not necessarily reflect those of the Herald Times. You are welcome to submit signed letters on matters of local interest to editor@ht1885.com, mail to PO Box 720, Meeker, CO 81641 or drop off at 304 4th St., Meeker. there is no charge.
Due to space constraints, please keep submissions 500 words or less.
Facebook Notice for EU! You need to login to view and post FB Comments!