Dear Editor:
As he has requested, I would be glad to accept an invitation from Dr. Prystupa for a presentation to the County Health Board. Such a presentation would provide the commissioners with the best available scientific evidence and an opportunity to review the county's response to the pandemic. As a member of the Health Board, Dr. Prystupa can propose such a venue, open to the public for questions and published well in advance so that interested community members can attend. Meantime, the commissioners should follow the advice of Dr. Prystupa's parent institution, Sloan-Kettering, and encourage vaccination against COVID. That will go a long way toward protecting our citizens and our economy from lingering effects of the pandemic and from potential surges due to new variants of the COVID virus.
Memorial Sloan Kettering updated information on covid vaccines. 2021. https://www.mskcc.org/coronavirus/what-you-should-know-about-covid-19-vaccines
Bob Dorsett, MD
Meeker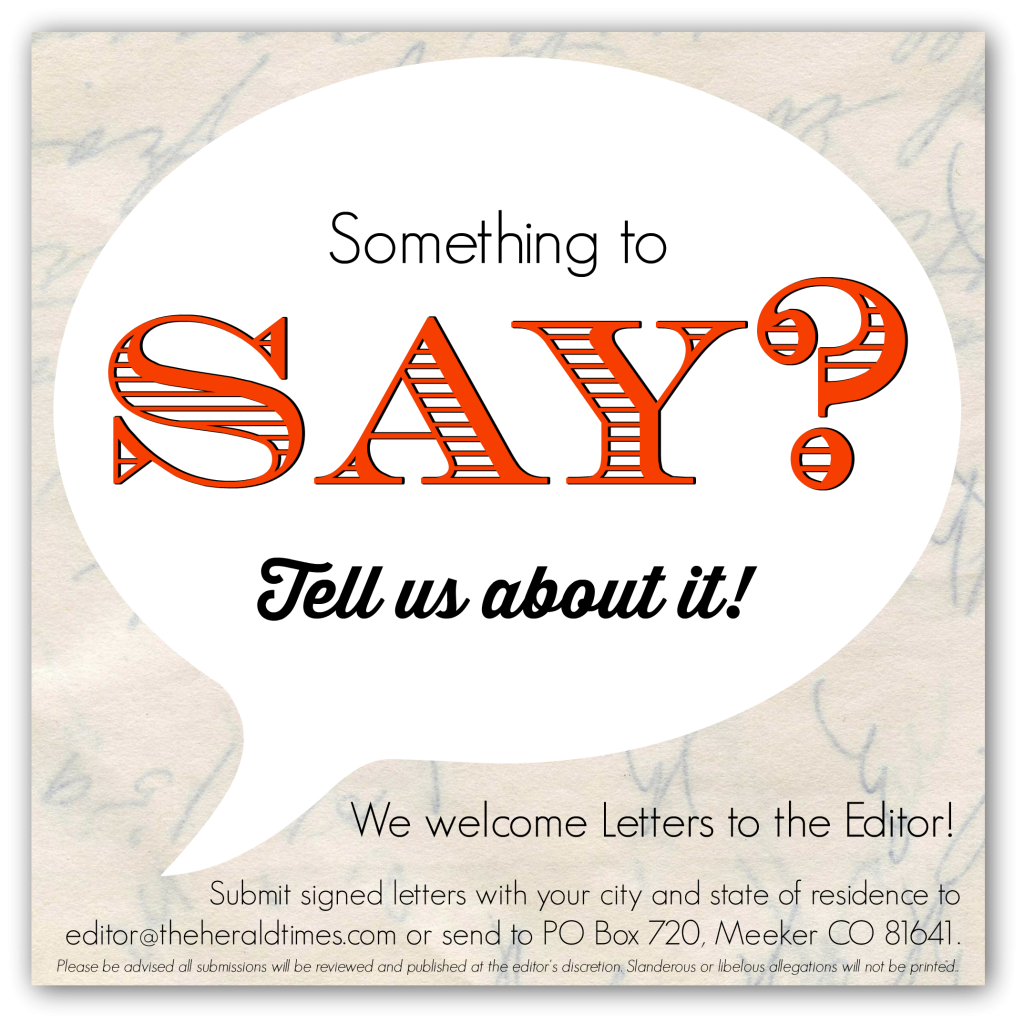 ---
Thoughts expressed on opinion pages are exclusively those of the writer and do not necessarily reflect those of the Herald Times. You are welcome to submit signed letters on matters of local interest to editor@ht1885.com, mail to PO Box 720, Meeker, CO 81641 or drop off at 304 4th St., Meeker. there is no charge.
Due to space constraints, please keep submissions 500 words or less.