Dear Editor:
Come out to the Coal Creek School on July 25 at 2 p.m. and join the Rio Blanco County Historical Society at their quarterly meeting and see how they have preserved our area history. The school is located at 617 County Rd. 6, about six miles east of Meeker, and has been restored to its original appearance.
Bring your own lunch and relive old fashioned fun, music, a dessert auction and buy a root beer float to help raise funds to maintain this restored historical school. This event is open to everyone — families, visitors, young and old. Feel free to bring a dessert for the auction to help raise funds to maintain this historical rural school.
129 years ago this month, construction of the Coal Creek School was finished and it was being furnished inside for students to arrive in the fall of 1892. Let's continue using this school as an educational, interpretive center of our community and visiting individuals, groups, schools and small events. Come enjoy some old fashioned fun on July 25.
The Coal Creek School was placed on the Rio Blanco Historic Preservation List in 2013 and that started the restoration project of the school. 2014 saw the school placed on the National Register of Historic Places and the Colorado Register of Historic Properties. Since then, the privy/coal shed, the school and horse shed have been or are in the process of being restored to their original appearances. The Coal Creek School received the 2018 Stephen H. Hunt Award for Historic Preservation from History Colorado.
For directions to the school just Google 617 County Rd. 6, Meeker, Colorado, 81641 or call the White River Museum at 970-878-9982.
Rural Schools Committee
Rio Blanco County Historical Society
Meeker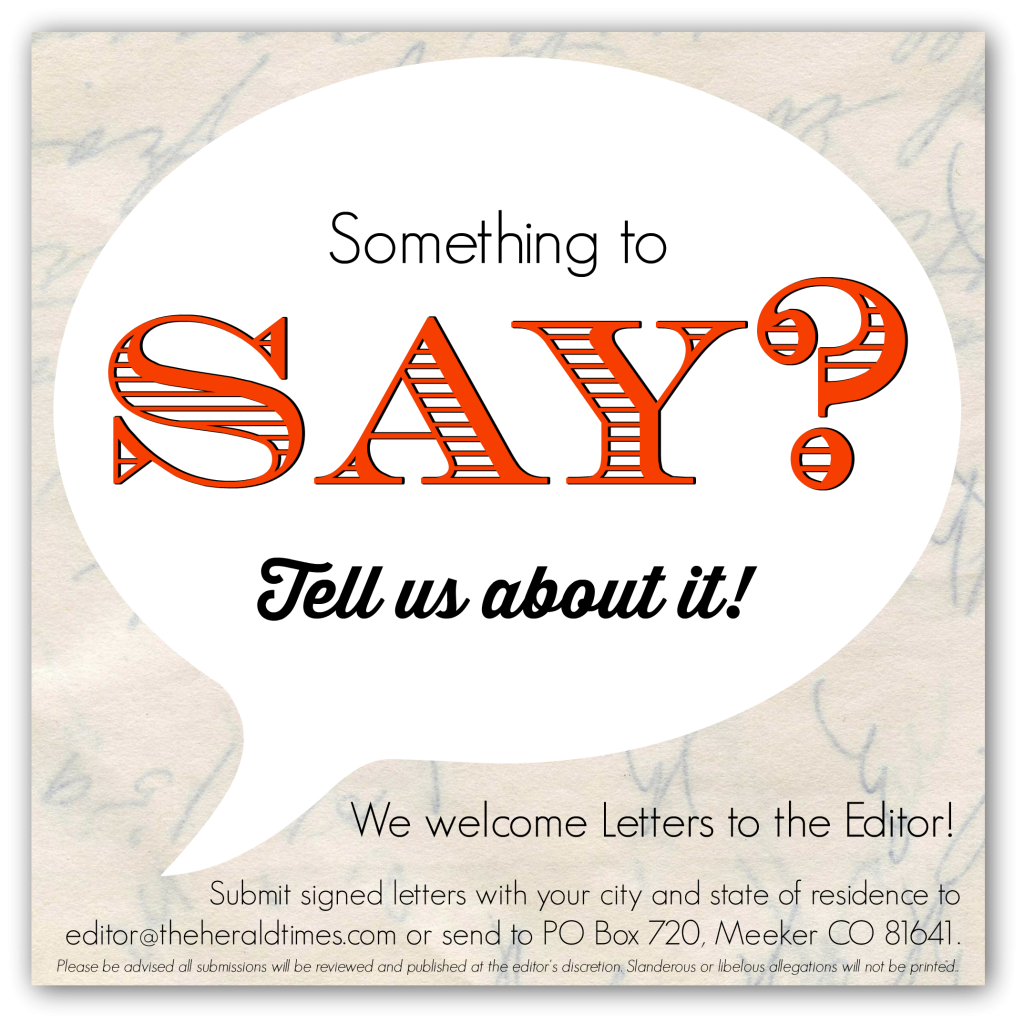 ---
Thoughts expressed on opinion pages are exclusively those of the writer and do not necessarily reflect those of the Herald Times. You are welcome to submit signed letters on matters of local interest to editor@ht1885.com, mail to PO Box 720, Meeker, CO 81641 or drop off at 304 4th St., Meeker. there is no charge.
Due to space constraints, please keep submissions 500 words or less.