Dear Editor:
The Rio Blanco County Wool Growers had yet another successful lamb kabob barbecue at the RBC Fair this year. The barbecue proceeds go to our Supreme Sheep and Goat Awards that we give to our 4-H and FFA youth. Every meal purchased gives us that much more to put into those awards.
Thank you, from the bottom of our hearts, to each and every one who purchased a barbecue meal. We would also like to thank the following for their generous donations of money, supplies and time: Watt's Ranch Market, Master Petroleum, Okagawa Farms, Nichols Store, Cross Six Nubians, White River Ranch, Marc Etchart, Lonnie and Peggy Shults, Mike and Tena Theos, Mike and Mary Whalin.
Without all of you, we could not have such a successful fundraising barbecue. We are so lucky and blessed to live in such a great and caring community!
See you at the RBC Fair next year!
Rio Blanco County Wool Growers
Rio Blanco County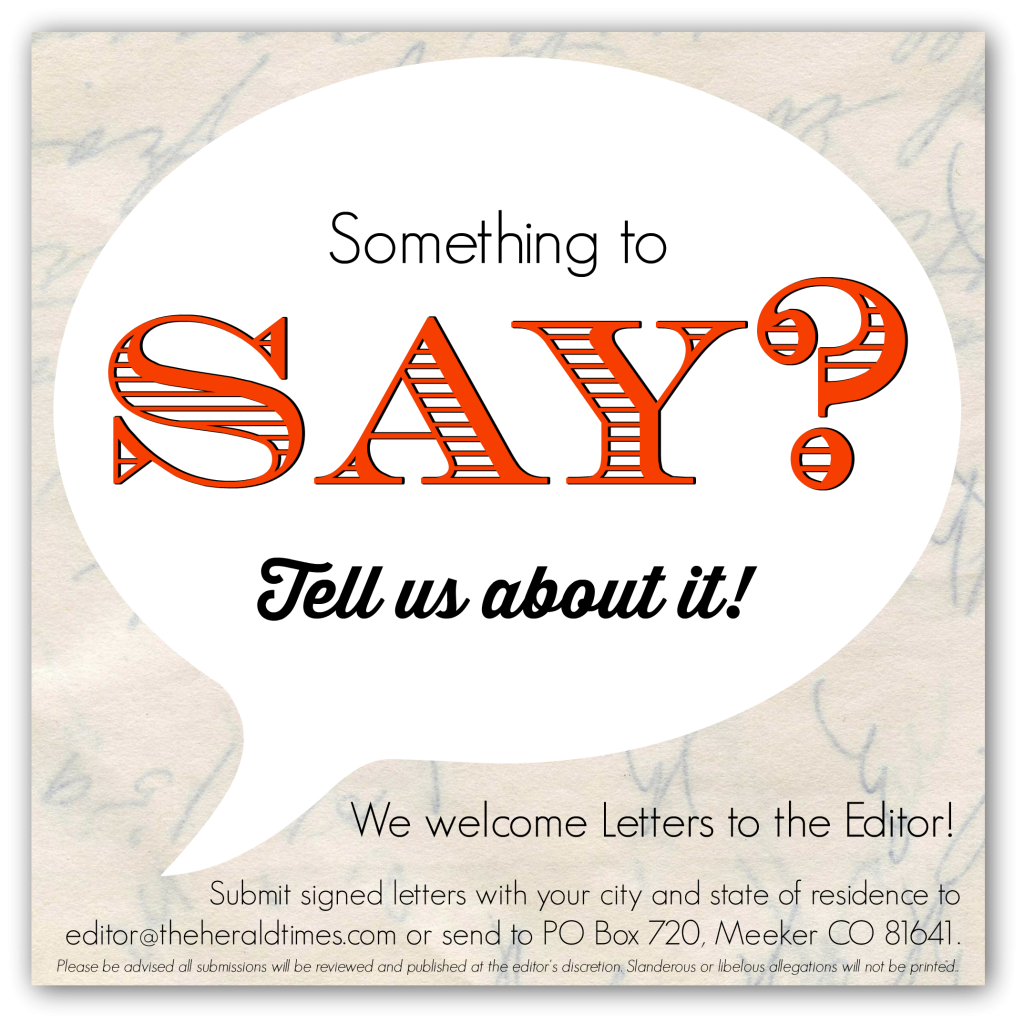 ---
Thoughts expressed on opinion pages are exclusively those of the writer and do not necessarily reflect those of the Herald Times. You are welcome to submit signed letters on matters of local interest to editor@ht1885.com, mail to PO Box 720, Meeker, CO 81641 or drop off at 304 4th St., Meeker. there is no charge.
Due to space constraints, please keep submissions 500 words or less.