Dear Editor:
To the Rangely community: Another EPIC Septemberfest 2021! A big thank you to Tim Webber and the Western Rio Blanco Park and Rec. District crew! This event is always a big win every year. We at the museum have a big thank you list and please know that we can not hold the Ice Cream Social without your help and how much it is appreciated. A big shout out to the Town of Rangely crew who prepared the East End Park, board member Mike Miller who again donated the prize money and helped with crowd control and our safety plan, Jarrod Fiscus for the entertainment, Cheryl Roberson who donated money for the supplies. Julia Davis ran the main building sales and sign-ins, staff member Brenda Hopson and her husband Roland for all the help with set-up and tear down, and Keith and Sara Peterson and their boys along with Lyndsey Blake who ran the greeting and sign-in table, managing the crowd and monitoring our safety plan. Keith Peterson also graciously agreed to be my MC and did a marvelous job. Bill Hume, of Nichols Store, donated ice and ice cream, Belinda at White River Market donated supplies. Thanks to the judges, who will remain anonymous, for their tasting skill and deciding the winning flavor. René Harden was the first place winner with a flavor called Tropical and also the second place winner with Banana Nut. Chole Noel was the third place winner with Root Beer Float. The Ice Cream Social was well attended again this year. We had approximately 258 people attend and enjoy some ice cream, lemonade, great weather and better company.
Best regards,
Diana Sizemore
Rangely Outdoor Museum
Director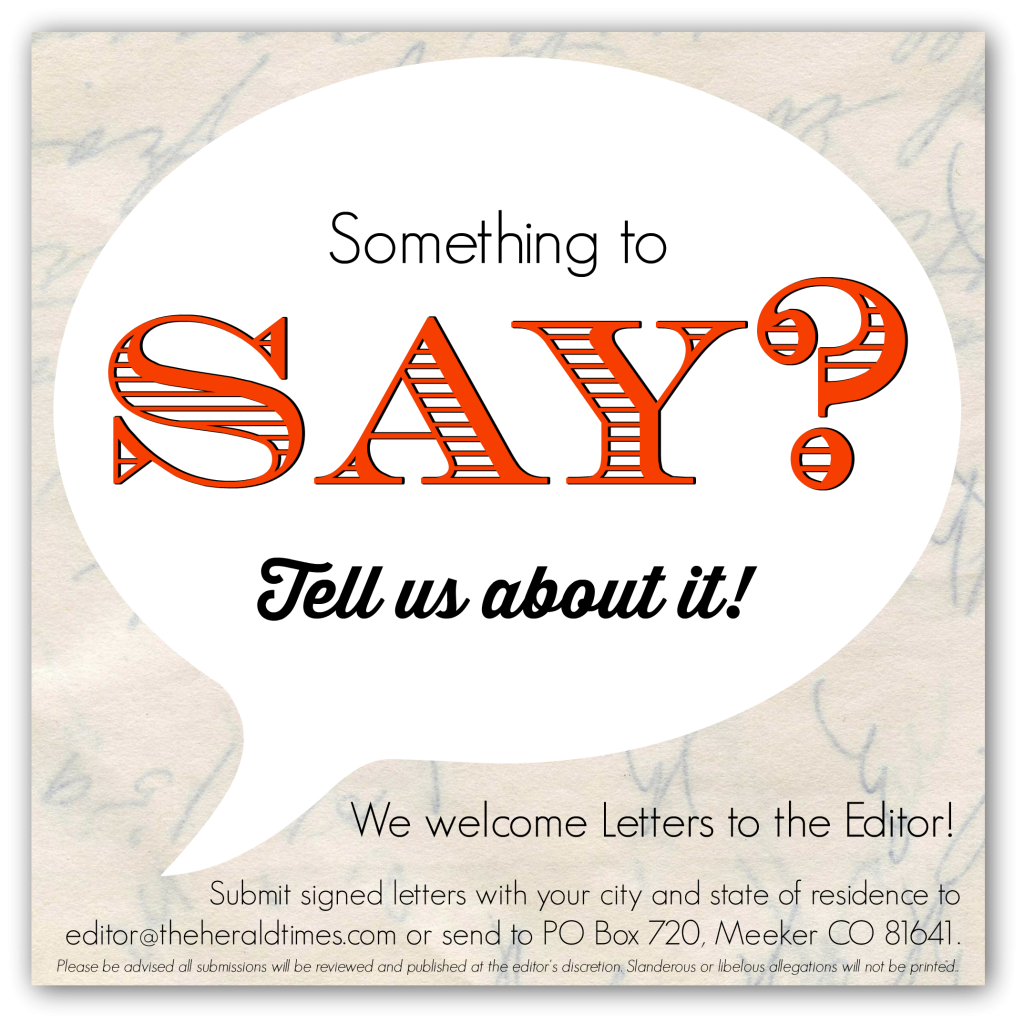 ---
Thoughts expressed on opinion pages are exclusively those of the writer and do not necessarily reflect those of the Herald Times. You are welcome to submit signed letters on matters of local interest to editor@ht1885.com, mail to PO Box 720, Meeker, CO 81641 or drop off at 304 4th St., Meeker. there is no charge.
Due to space constraints, please keep submissions 500 words or less.
Facebook Notice for EU! You need to login to view and post FB Comments!