Thanks to PMC from Purkey family
Dear Editor:
On behalf of the Purkey family, we would like to extend a sincere and heartfelt thank you to those who work at Pioneers Medical Center.
We are so blessed to live in the Meeker community, where we are seen and treated as people and friends, and not just as patients.
We were not ready to say goodbye to dear patriarch, Bryce Purkey. But when that time came, we felt blessed to have the support and care, the kindness and warmth, of the wonderful doctors, nurses and staff members at Pioneers.
They went above and beyond to show compassion and respect to our dad and to all of us. They have such a difficult job, and they do it with such grace.
We are so grateful –Thank you,
John and Samme Purkey,
Jay and Barbie Purkey,
and Cindy and Todd Goodnight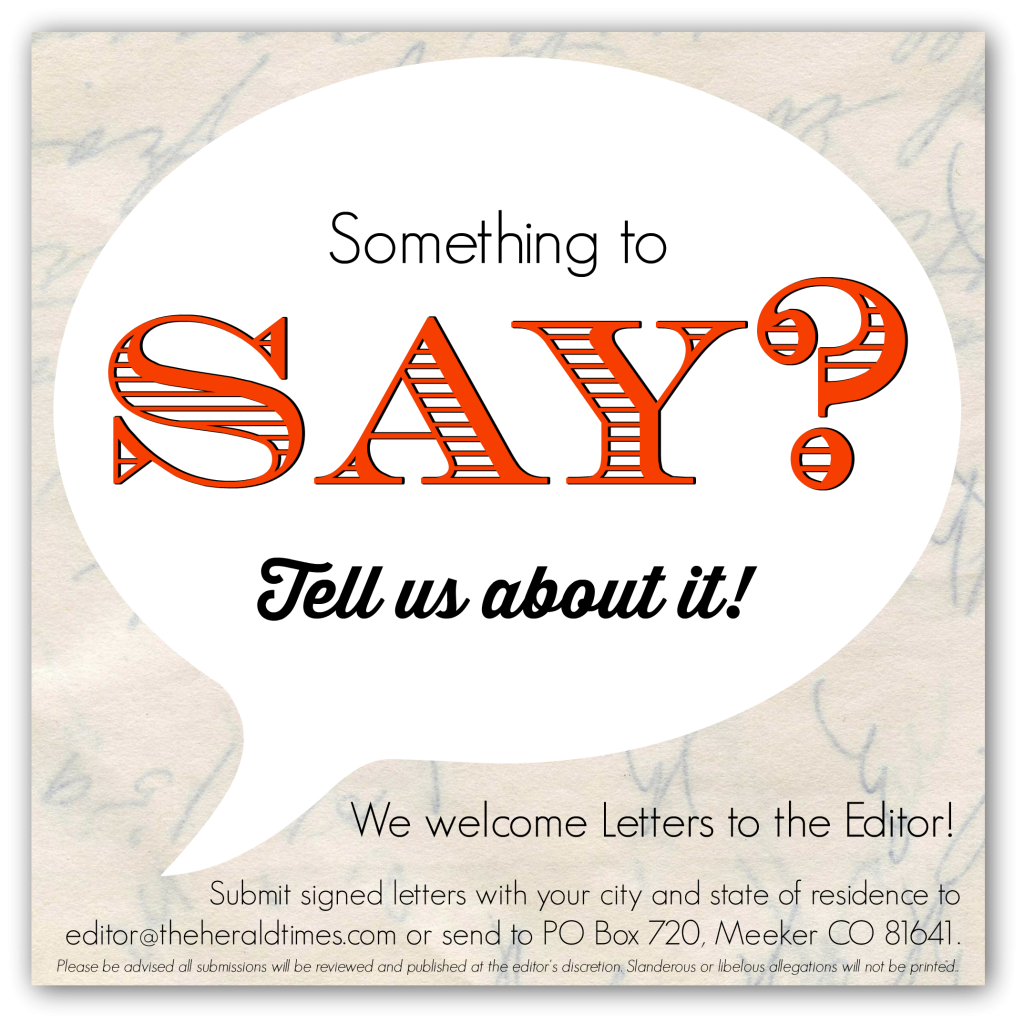 ---
Thoughts expressed on opinion pages are exclusively those of the writer and do not necessarily reflect those of the Herald Times. You are welcome to submit signed letters on matters of local interest to editor@ht1885.com, mail to PO Box 720, Meeker, CO 81641 or drop off at 304 4th St., Meeker. there is no charge.
Due to space constraints, please keep submissions 500 words or less.