Dear Editor,
I would like to thank Alice Harvey and her dedicated staff at Rio Blanco County Public Health for the exceptional job they have done of keeping the public informed about the COVID-19 situation, and providing local vaccination clinics. They have done a terrific job of relaying the ever-changing guidelines and mandates from the state.
I have been fortunate enough to receive both of my vaccinations at the very efficiently run vaccination sites here in Meeker.
I admire the professionalism these public health workers have displayed while dealing with a couple of our disrespectful county commissioners. These are very hard-working, competent county employees who deserve more respect than they are shown by some of our elected officials.
Alice and staff, please know that I, and many others, appreciate the effort you put forth to keep our communities educated and safe.
Sincerely,
Rose Cochran
Meeker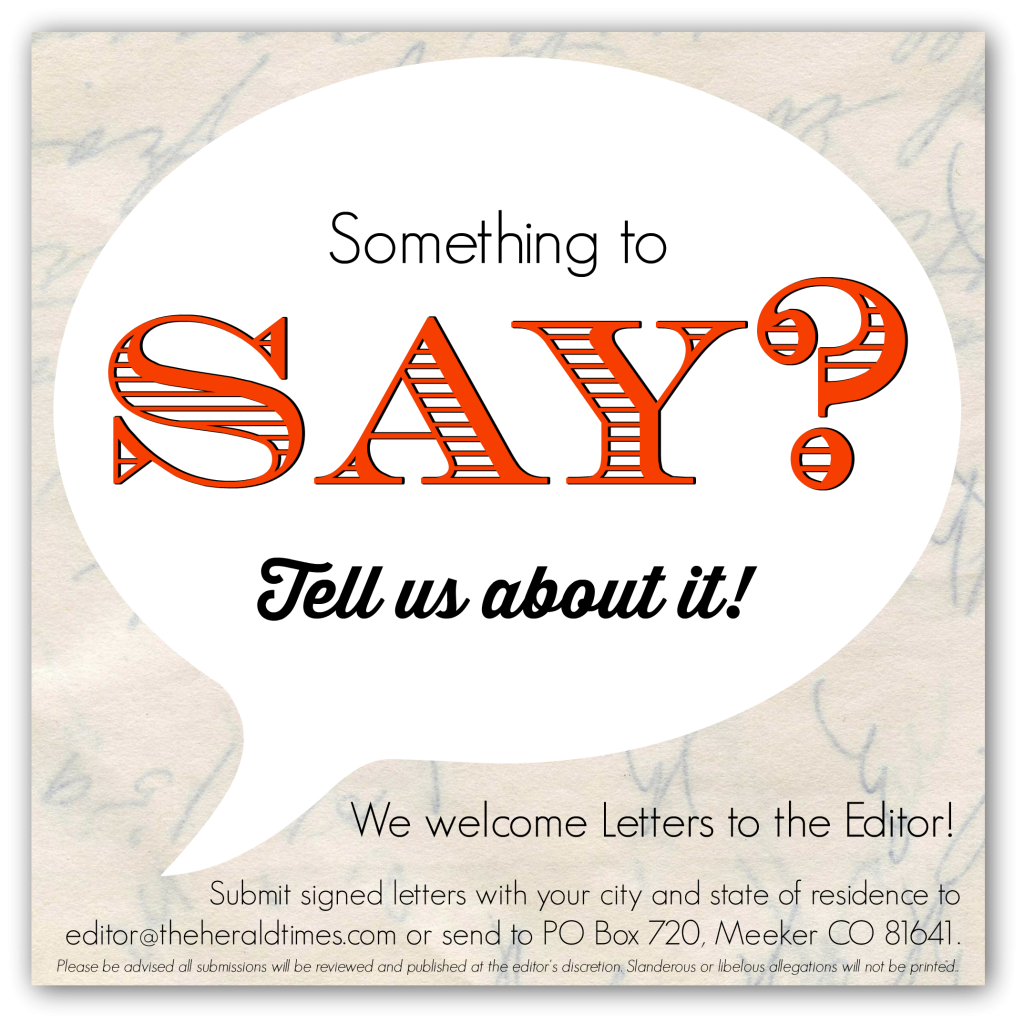 ---
Thoughts expressed on opinion pages are exclusively those of the writer and do not necessarily reflect those of the Herald Times. You are welcome to submit signed letters on matters of local interest to editor@ht1885.com, mail to PO Box 720, Meeker, CO 81641 or drop off at 304 4th St., Meeker. there is no charge.
Due to space constraints, please keep submissions 500 words or less.