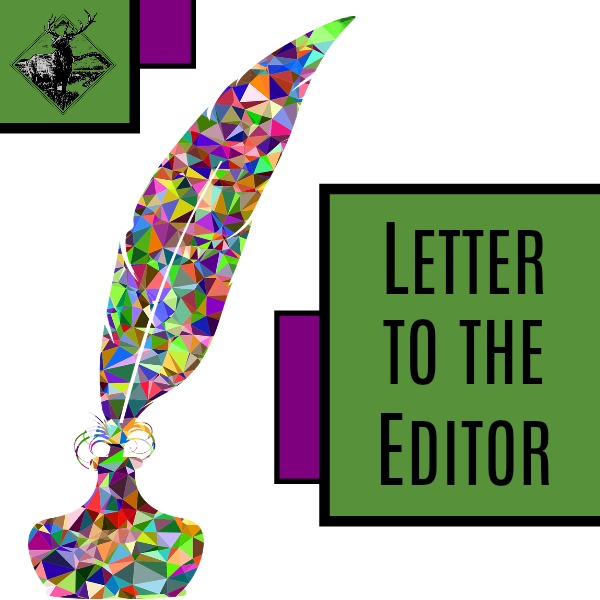 Dear Editor:
The 4th of July in Rangely, Colorado is in the books but, with a huge success to define its outcome!
The weekend started off with the annual Night Golf four-person Scramble Tournament on Wednesday, July 3. This tournament fills fast and is a sight to see. The Cedar Ridges golf course is lit up with LED lights to guide golfers on their way to play the nine holes; and, with different colored golf balls flying through the air like shooting stars—it's a great show to watch and play! First place went to C.J. Robie, Trey Robie, Galen Weidmeier and Jeremy Reyhani. Second place Andy Key, Brandon Halcomb, Travis Halcomb; and Peter Walz. Third place Travis LeBleu, Mike Sanford, Joey Medina and Charlie Loshe.
Thursday, July 4, was the show of all shows for the fireworks to be launched from land and sea (reservoir-water). This year marked another first for the fireworks crew as two members of the crew drove the specialized pontoon boat with more than 1,000 rounds of fireworks on it up and down the lake for all to get a good look and up close and personal experience from the fireworks. A special thank you to the following for all of their hard work is warranted here!
Thank you to the Western Rio Blanco Metropolitan Recreation and Park District Board of Directors, Parks and Recreation Staff for their continued support in this effort along with Richard Brannan; Parks and Recreation Building and Grounds Supervisor for his countless hours and effort he puts in to this event. Also, thank you to the Rangely Rural Fire Protection District for a financial donation to the fireworks as well as Chief Andy Shaffer, firefighters Todd Low, Travis LeBleu, Mike Cushman and the rest of the department for helping to load and fire off the fireworks; and not to forget to mention any fires that crop up! Thank you also for the financial support from the Town of Rangely Board of Trustees, Rio Blanco County Board of Commissioners, and an in-kind donation from the Rio Blanco Water Conservancy District. The Fourth of July fireworks show could arguably be pitted against any fireworks show in the United States. It is considered one the best shows that people have seen in their lifetime! Some testimonials from folks that have seen it are mesmerized by its size, quality and visual effects to rival Disney World Shows, to shows that are produced and shot off in New York each year! People from New Mexico, Texas, Oklahoma, Wisconsin, Wyoming and Utah, and even Australia attend this show each year because of its display to celebrate this great country, the United States of America's independence! Great job to all who put in countless hours for this community we call home!
Friday, July 5, started out with the staff and volunteers getting ready for the Surf 'N'Turf meal and music at Cedar Ridges Golf Course! Thursday, July 4 in the early morning hours at Nichols store Jeff Rector, Andy Shaffer, Mike Cushman, Ryan Huitt and Richard Brannan met to take the membrane off 207 lbs. of baby back ribs; seasoned them with the secret seasoning and wrapped them for the meal! A huge shout out to Mr. Nate Polley and Robyn Bentley who cooked all 207 lbs. of ribs in a specially designed smoker/cooker that is also a rotisserie! As the ribs were cooking the parks and recreation staff were busy getting tables, chairs and the tents ready for the meal that evening. Later that day, Matt Billgren—along with some of his relatives, Jeff Rector, Ryan Huitt, Andy Shaffer and Richard Brannan got to work doing the shrimp boil and cooking baked beans and corn bread in Dutch ovens for all to enjoy while listening to Sitton Shotgun for an evening of food, fun, and music! This years' event fed 255 hungry people and was an event to remember!
On Saturday, July 6, all the events culminated at Elks Park with the inflatables going up for all to enjoy! Also, at 8 a.m. that morning, the rib cook-off had 18 competitors going for the gold; all of the ribs were fantastically prepared! There were even smoked peaches once again this year with a glaze of honey (note: last year they had mascarpone on them—we love you, Charlie) that are out of this world and really challenge your taste buds! The rib cook-off winners were: first Cutler Mergelman, second Crandal Mergelman, third Robyn Bentley.
The pie contest featured 14 entries with the following results: cream pie: first Kaeylen Geer, second Whitney Fischer and third Sarah Huff. Fruit pie: first Ryan Huitt, second Jon Fischer and third Vivian Green.
Thank you all for your help and support this year!
Tim Webber