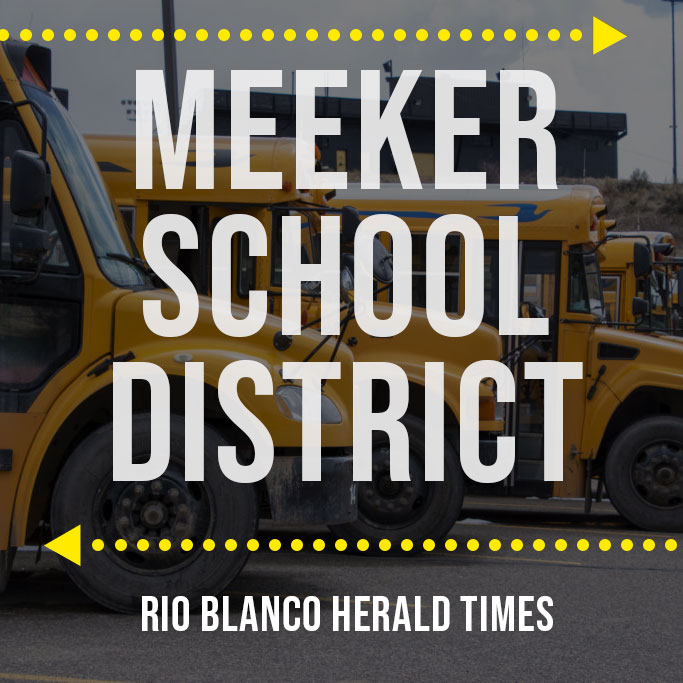 MEEKER | A group of parents, Meeker residents and elected officials spoke to the Meeker School Board on Monday, expressing concerns about Superintendent Chris Selle's recommendation to hire Andrea Murphy to replace the outgoing elementary school principal instead of current first grade teacher Melinda Walls.
Walls has been a first grade teacher at Meeker Elementary School for the last three years. She was among three candidates interviewed for the principal's position by a committee of eight — four current elementary school staff members, three district staff members, and Selle. In the last school board meeting, Selle told board members all three candidates interviewed were highly qualified and had interviewed well.
After members of the public asked the board to take more time before approving Murphy's hiring, Walls' husband John asked the board if they had reviewed all of the resumés and letters of reference. The board indicated they had not.
The board voted to go into executive session mid-meeting to review the information before making a decision. Upon coming out of executive session, board members voted 5-1 in favor of hiring Murphy.
"Our votes are not always unanimous, we take turns agreeing to disagree," said board member Kevin Amack. "We hire a superintendent and we say, 'run this thing.' He's [Chris] has earned my respect. His discernment has proven to be really good."
"Both [candidates] did a fantastic job in their interviews and had very strong applications. At the end of it all it was a very difficult decision. Mrs. Walls is a fabulous teacher and we are very fortunate to have her in our school," Selle said.
John Walls, who serves as the chaplain for the sheriff's office, said the couple plans on relocating to the Front Range once Melinda secures a job there, adding they "don't want to be a hindrance" and wishing Murphy, who was in attendance at the meeting, congratulations in her new role.
In other business, the board approved hiring Torrie Gerloff as a high school English/language arts teacher and approved Marty Casey, Michelle Selle and Tom Knowles as middle school track coach and assistant coaches.
The board also heard Selle's recommendation that staff members receive a stipend of 1.25% of gross salary for additional work done during the pandemic from COVID-related funding.
"It makes sense to do that on a percentage basis because we have to tie it back to the extra work," Selle said.
Work on the vestibule at Barone Middle School will begin once school is out. Additional work on the garage behind the bus barn and paving are planned once school is out as well.
A meeting is scheduled with the Department of Regulatory Affairs board to discuss the district's variance request for restroom upgrades at Starbuck Stadium.
The district has had a few good weeks when it comes to COVID positives, although a few kids were quarantined in the last few weeks, mostly due to attending prom in Rangely.
Meeker High School's prom is scheduled for May 15, and Selle said the school is planning to put some precautions in place.
---
By NIKI TURNER – editor@ht1885.com