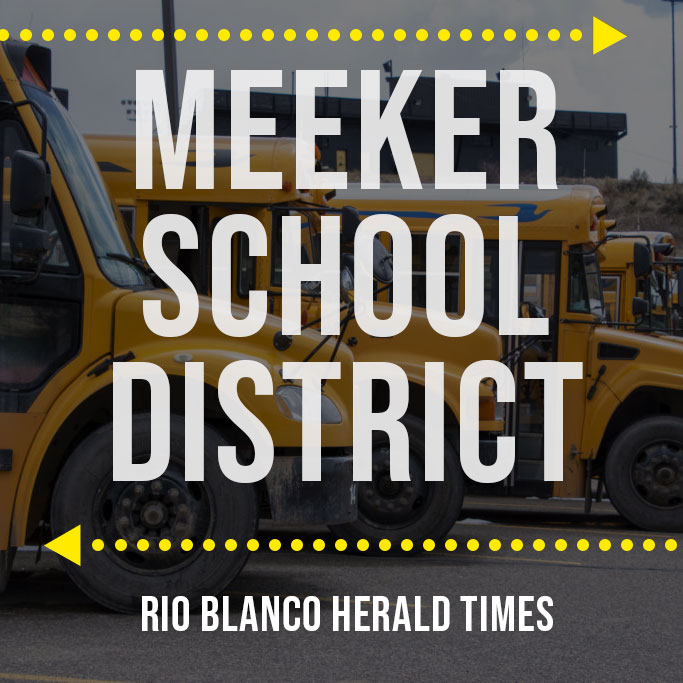 MEEKER | Last year during the early days of COVID restrictions, one of the changes the Meeker School District implemented was the cancelation of in-town school bus routes.
"It was kind of a concession when the new elementary school was built," said Superintendent Chris Selle of the in-town routes.
Since then, the in-town routes have been a source of concern due to not knowing where students are supposed to be going after school, and according to Transportation Director Melissa Woodward, the majority of disciplinary problems stem from in-town routes.
"It's eliminated a lot of disciplinary issues," such as vandalism, Woodward told the board Monday, June 28.
As a result, the district is leaning toward not starting the in-town stops again, but is considering maintaining the Water Street route for students who have to cross Hwy. 13 to get to school.
The board approved new hires for the elementary school: Nancy Richardson and sisters Laura Rosling and Liana Rosling are expected to fill first and second grade positions. Elementary school librarian Valerie Thompson will be moving to the high school as the new secretary.
The board also approved a slate of fall/winter sports coaches and discussed the preliminary 2022 budget.
At least one school board seat will be vacant this fall, and several are up for reelection. Interested candidates can pick up petitions in early August for the November election.
---
By NIKI TURNER – editor@ht1885.com