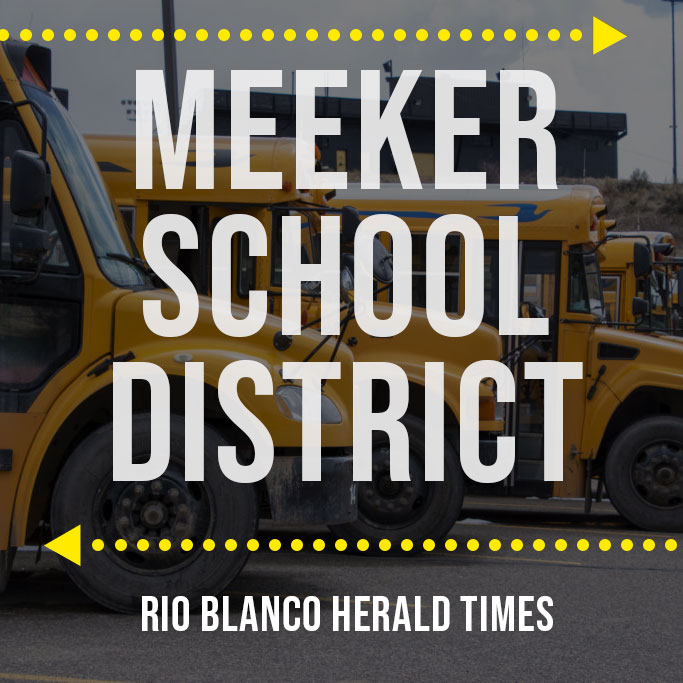 MEEKER | School board members accepted resignations from first grade teacher Julie Bowman, Title I teacher Amanda Evans, and ELL Paraprofessional Ana Moreno during a special meeting of the board Monday, May 10.
The board also approved a 3% cost-of-living increase to the base salary for school staff. Superintendent Chris Selle said next year's budget projections are showing about a $300,000 reduction in payroll expenses, mostly due to reduced class sizes resulting in staff reductions at Barone Middle School and payouts and accruals for retiring staff.
In comparison with other Northwest Colorado schools, the Meeker district is "on the low end" for starting teacher salaries. Selle said the district should consider "putting some money into salaries" in order to continue attracting and retaining quality teachers.
CONSTRUCTION UPDATE
A variance request with the state for restroom upgrades at Starbuck Stadium was approved after a second submission, allowing the district to move forward with the permitting process.
The district is applying for a BEST grant to offset costs of safety improvements for the Barone Middle School vestibule.
Selle told the board the Meeker Lions Club has received a $150,000 grant from the Colorado Health Foundation to add playground equipment at the administration building playground. The school district will act as the fiscal agent for the grant.
MIDDLE SCHOOL CHANGES
Selle and Barone Middle School Principal Jim Hanks presented a plan for restructuring at the middle school that will move the school "more toward a junior high model instead of a middle school."
Selle said the restructuring is a response to large classes moving into the high school, and a desire to position staff in areas where they have the greatest strengths.
"We are in a time right now with the staff we have that it makes more sense to put them in the right places academically," Hanks said.
The plan will offer STEM (Science, Technology, Engineering and Mathematics) and PE (Physical Education) classes every day for every student. Band will be a requirement for sixth grade. Selle said the plan is in process, and they are getting input from staff.
---
By NIKI TURNER – editor@ht1885.com