Dear Editor:
On June 29 I filed a formal complaint against Gary Moyer, RBC Commissioner District 1.
The complaint is regarding the lies and false accusations he has made directed at me in his letters to the editor as well as on his Facebook page, Gary Moyer RBC Commissioner. I stated in my complaint that this must stop and I'm looking to the HR Director and the County Attorney to do something about it.
The response from HR was that the letter was received, the Commissioners authorized the hiring of an independent investigator and she will provide this information to them as well. I asked if there was any idea when Todd Starr would hire the investigator. Response was that she believed he has contacted a professional organization to conduct the investigation and she has not heard when they will start.
I believe that's the same as hiring the fox to guard the chicken coop! I received the following response from former county attorney Starr when I questioned him after the first recall hearing about attorney/client privilege which he told me I had regarding CORA requests. His response was, and I quote "As I have previously explained, my duty runs to the Bord of County Commissioners and only to the BoCC." His misspellings, not mine!
I have also received a letter by email on June 2 addressed to me and to Todd Starr from Gary's attorney requesting that I recuse my office from overseeing the recall effort against Commissioner Moyer and appoint a neutral DEO from outside RBC to supervise the recall process. Her letter contained several false accusations directed at me and mentioned that at least one of my employees had signed the first petition. My response was, "I will not recuse myself from overseeing the recall effort against Commissioner Moyer. I am doing my job as Rio Blanco County Clerk and Recorder. Your accusations have no merit."
I have been the target of all these lies and false statements since the first recall petition started circulation on Feb. 26. Looks to me like everyone who has been targeted by this commissioner will have to wait for Mr. Starr's hand-picked investigator to look into allegations of a hostile work environment. Just doesn't seem right to me and to many others that I've spoken with. I am very aware of others who have filed formal complaints regarding Gary Moyer.
To end this letter, here's a saying from Will Rogers. "There are men running governments who shouldn't be allowed to play with matches." He's probably correct.
Boots M. Campbell
RBC Clerk and Recorder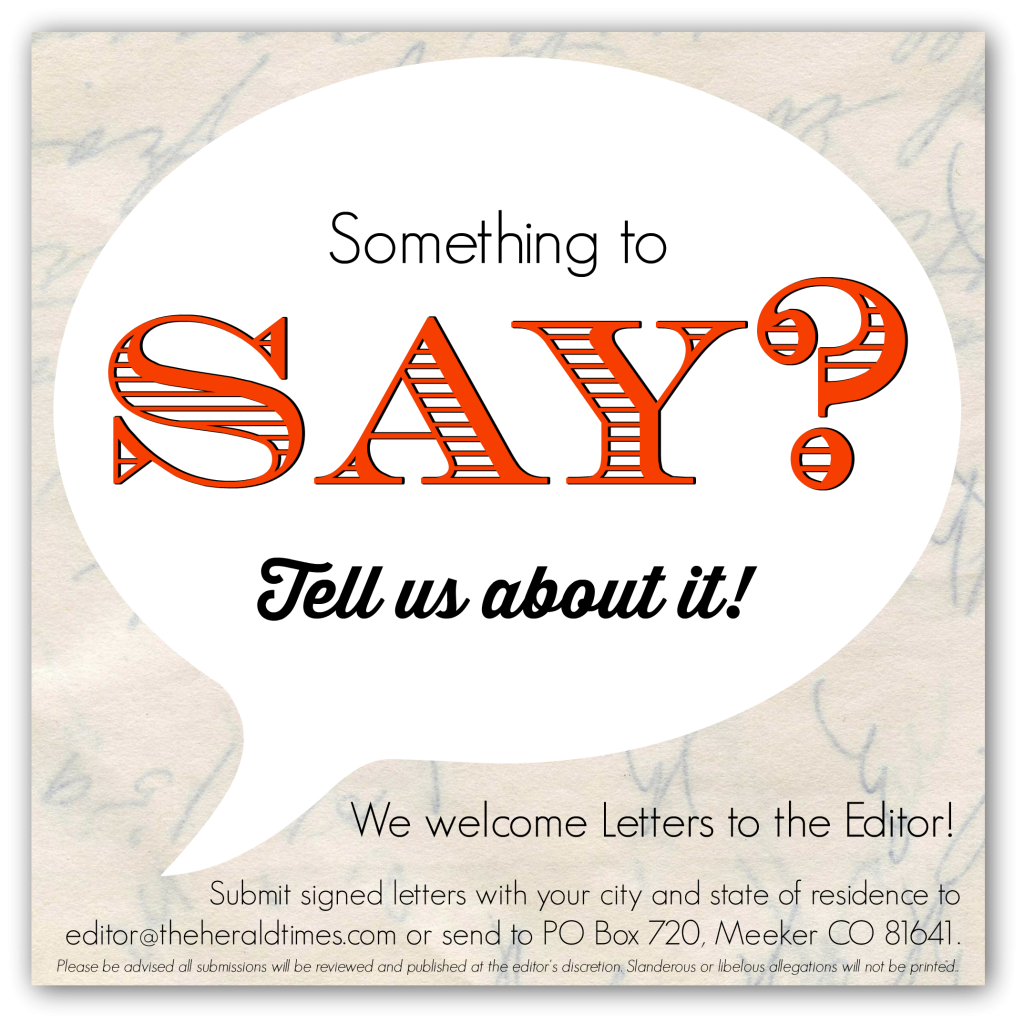 ---
Thoughts expressed on opinion pages are exclusively those of the writer and do not necessarily reflect those of the Herald Times. You are welcome to submit signed letters on matters of local interest to editor@ht1885.com, mail to PO Box 720, Meeker, CO 81641 or drop off at 304 4th St., Meeker. there is no charge.
Due to space constraints, please keep submissions 500 words or less.
Facebook Notice for EU! You need to login to view and post FB Comments!