Dear Editor:
As the recall petition for Commissioner Gary Moyer moves forward, I just hope that people really think it through before they sign. There are details that you may not know so are only getting half of the story as many of the issues involve personnel, due to legal constraints the Commissioners are not able to tell the whole story.
Social media makes it easy to say things you would not say in person, please remember that the Commissioners are your neighbors and have a hard job to do. We may not always agree with their thoughts or decisions and it is our right to speak with them about it but attacking them, in public, is doing just what you are saying they are doing.
I have been on a board before when a decision was made that was not popular with a lot of people in Rangely and the phone calls and personal visits I received from people was truly disheartening and made me know I would never serve on another board. Sometimes decisions are made and because of the legalities we cannot tell you why, but you elected us to make those hard decisions. I am just thankful that during my tenure there was no such thing as social media as this does not just affect the person you are writing about but their family as well.
Meeker and Rangely are great places to live and have great people in them and yes, we are going through hard times but know that we have been through hard times before and have come back stronger. Let us all work together to keep Rio Blanco County a great place to live.
Merrie Byers
Rangely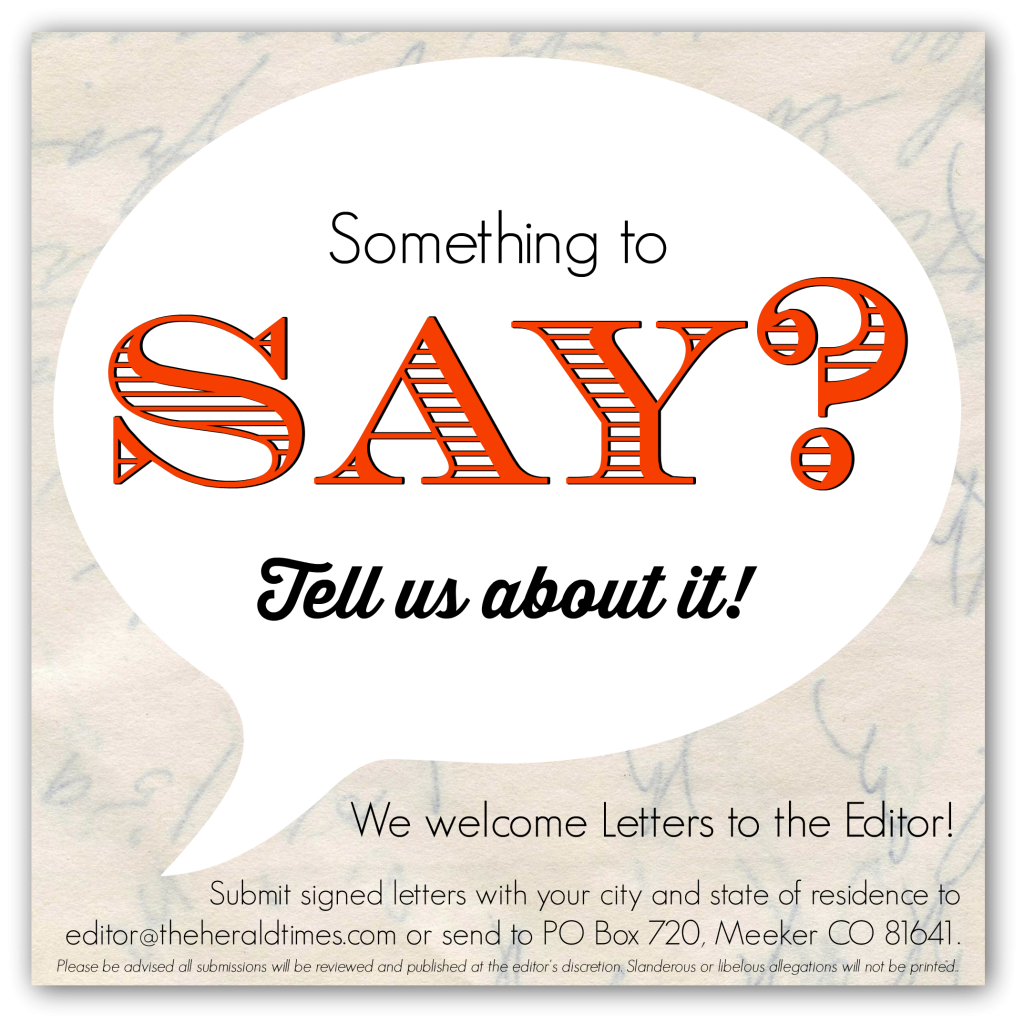 ---
Thoughts expressed on opinion pages are exclusively those of the writer and do not necessarily reflect those of the Herald Times. You are welcome to submit signed letters on matters of local interest to editor@ht1885.com, mail to PO Box 720, Meeker, CO 81641 or drop off at 304 4th St., Meeker. there is no charge.
Due to space constraints, please keep submissions 500 words or less.