Dear Editor:
I would like to thank all of you who voted for me in the recent recall election of Gary Moyer, and I genuinely congratulate Virginia "Ginny" Love on her success. Ginny and I have known each other for a long time and consider ourselves allies rather than opponents. We both want what is best for the citizens of RBC, and we wanted the people to have their voice heard. You were finally able to speak after months of resistance from our former commissioner. Thank you! You made history and sent a message to all elected officials.
I also heartily endorse Ginny for County Commissioner in our upcoming primary election. She truly wants the best for the citizens of RBC, and I know from personal experience that she listens. She will listen to every RBC citizen and work hard for you.
Vote Virginia "Ginny" Love for Rio Blanco County Commissioner.
Thanks again,
Terry Smalec
Rangely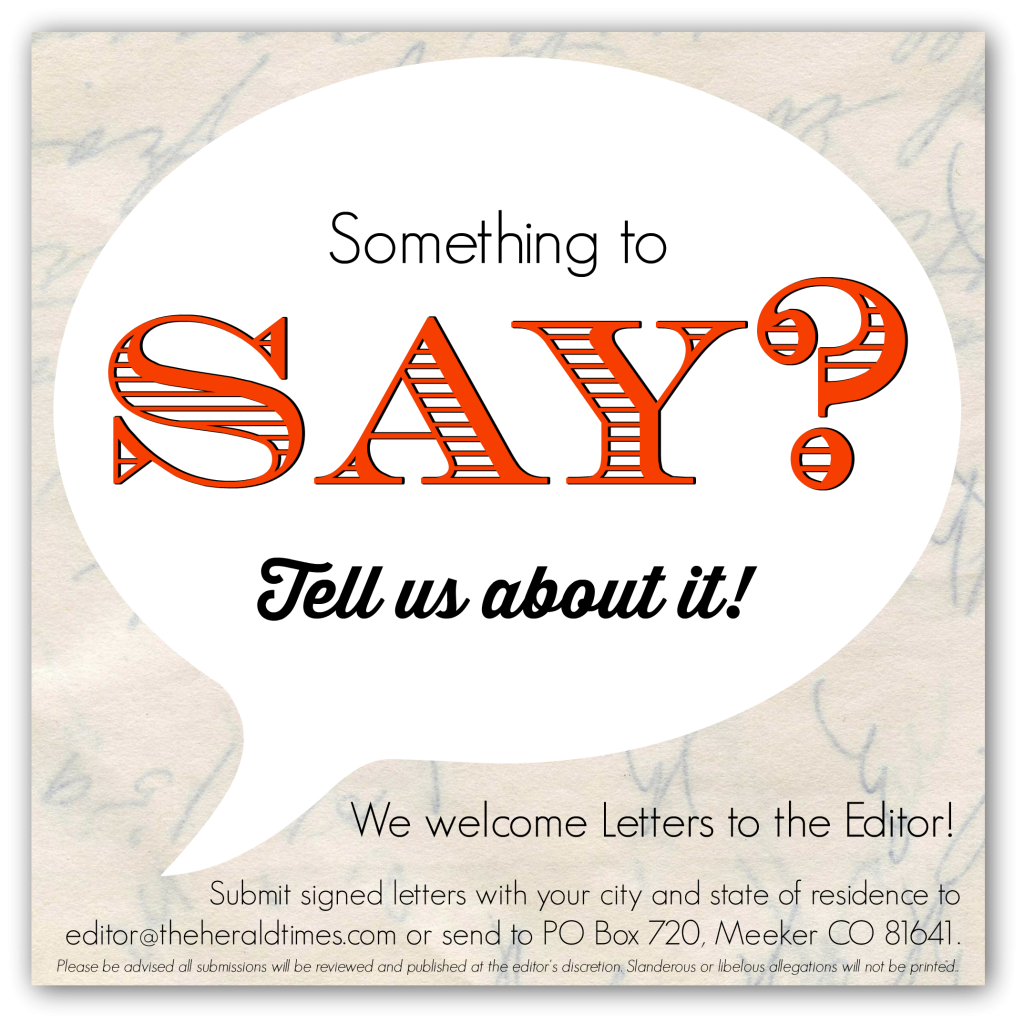 ---
Thoughts expressed on opinion pages are exclusively those of the writer and do not necessarily reflect those of the Herald Times. You are welcome to submit signed letters on matters of local interest to editor@ht1885.com, mail to PO Box 720, Meeker, CO 81641 or drop off at 304 4th St., Meeker. there is no charge.
Due to space constraints, please keep submissions 500 words or less.