Dear Editor:
I am writing in regard to reports published in the Herald Times last week that the Meeker Town Council and Board of County Commissioners are writing letters to the Colorado Department of Health and Environment protesting vaccination mandates on medical staff.
Let's see. Memory fades. Check if I've got the timeline straight.
As reported in your pages and as documented in public health records, an outbreak of COVID occurred on the Walbridge Wing in November 2020. December 2020 another outbreak occurred in Pioneers Medical Center.
December and January, Pioneers Medical Center providers published a series of articles in your pages claiming COVID really wasn't much to worry about.
February 2021 Walbridge Wing and Pioneers Medical Center were cited by the state Department of Health for violations of COVID safety protocols related to the earlier outbreaks.
In the latest development it seems a portion of Pioneers Medical Center staff, presumably a minority, is refusing to comply with new mandates requiring health care staff to be vaccinated against COVID. In that effort they have garnered letters of support from our county commissioners and from the Meeker Town Council.
To a casual outside observer, it might appear that Pioneers Medical Center has lost its way, lacking policies and procedures necessary to protect the public health. The reluctance of a few to support vaccination, uncertain or afraid for whatever reason, further threatens the health and well-being of the whole community. Our elected officials facilitate that floundering, ignoring state law and their own public health bylaws.
Dr. Bob Dorsett
Meeker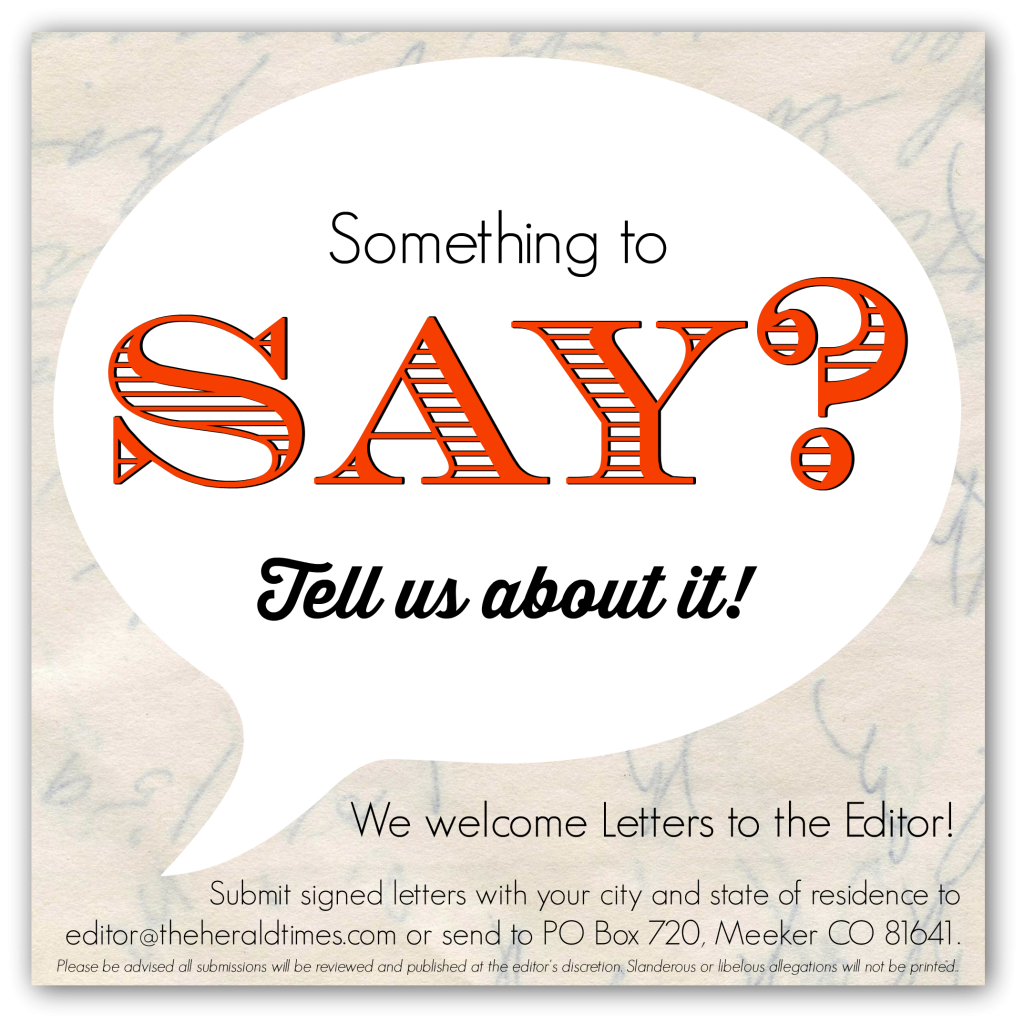 ---
Thoughts expressed on opinion pages are exclusively those of the writer and do not necessarily reflect those of the Herald Times. You are welcome to submit signed letters on matters of local interest to editor@ht1885.com, mail to PO Box 720, Meeker, CO 81641 or drop off at 304 4th St., Meeker. there is no charge.
Due to space constraints, please keep submissions 500 words or less.
Facebook Notice for EU! You need to login to view and post FB Comments!