Dear Editor:
The students at Meeker Elementary School would like to say a heartfelt thank you! We raised over $6,000 to help our sister school in Ghana buy computers. We will begin working with them in January and we are very excited! All of the kids and teachers helped and the wonderful people of Meeker came to shop! We would like to send a special thank you to the businesses who were so generous: Watt's Ranch Market, Nana Goose, Wendll's, Meeker Drugs, Outfitters, Blanco Cellars, the Meeker Herald, Diane's Framing, Jenna's Tea Shop, Rimrock Campground, Meeker Public Library, photographer Kelsey Peters, artist Ben Quinn and author Dolly Viscardi. Thank you, also to Aubrey Walsh and the OneSeed foundation for giving us this opportunity.
Submitted by,
The grateful students at Meeker Elementary School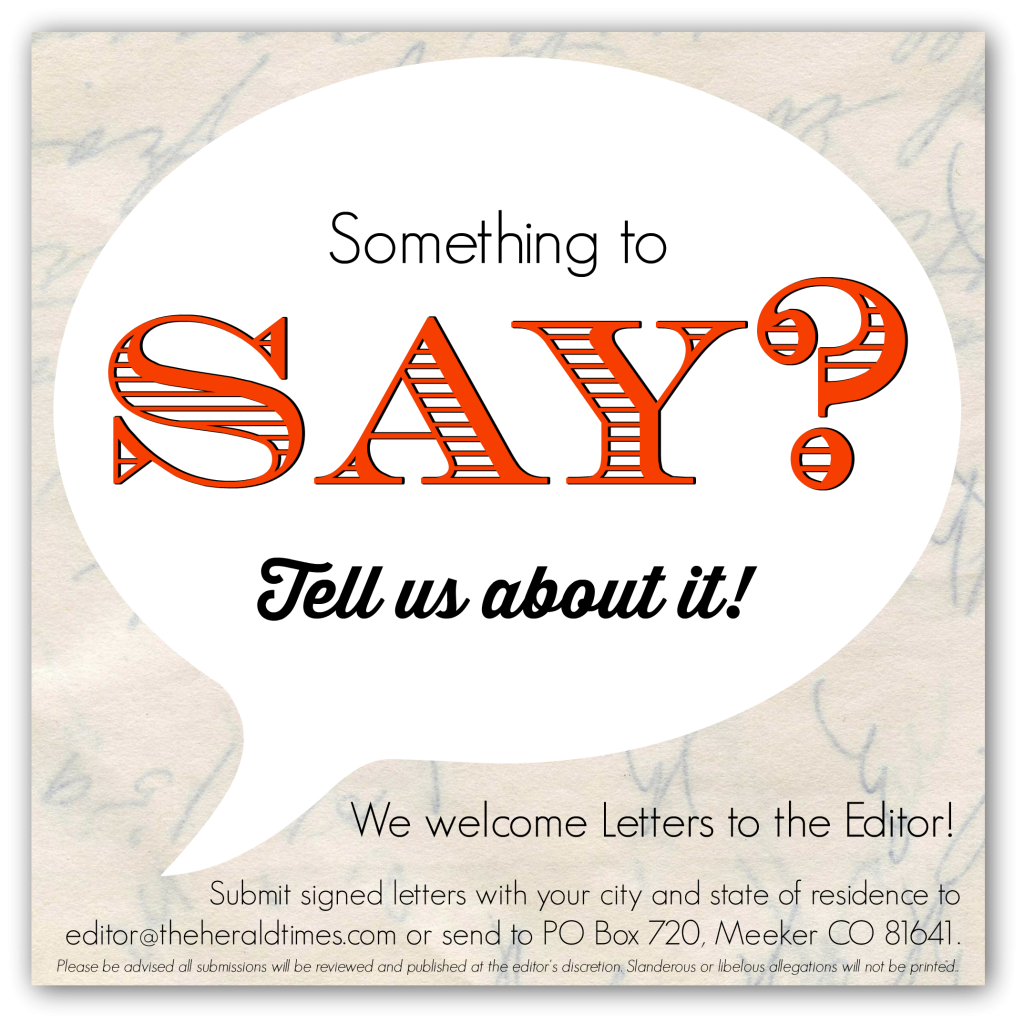 ---
Thoughts expressed on opinion pages are exclusively those of the writer and do not necessarily reflect those of the Herald Times. You are welcome to submit signed letters on matters of local interest to editor@ht1885.com, mail to PO Box 720, Meeker, CO 81641 or drop off at 304 4th St., Meeker. there is no charge.
Due to space constraints, please keep submissions 500 words or less.