Dear Editor:
As I stated last week, I'm heading up a recall to remove Gary Moyer from the Rio Blanco County Board of Commissioners. In my opinion, in the two years he's been in office, he's abused the power of his position and does not represent the values of the citizens of Rio Blanco County.
As most of you know, one of his latest stunts was to verbally abuse and intimidate Alice Harvey, Public Health Nurse, in a public meeting on February 9, 2021. Who knows what would have happened had she not decided to make the meeting public?
It appears Moyer's priority is to eliminate the county of certain department heads and employees, without regard of their leadership, experience and expertise. It's these dedicated, hardworking people who help make Rio Blanco County such a great place to live.
We've seen Moyer show favoritism to certain employees. We've seen him spend hours in the offices of his favorites. Many employees are afraid for their jobs and aren't happy in the environment created by Moyer. It's not healthy nor productive.
Last summer, Commissioner Gary Moyer was instrumental in trying to eliminate the Rio Blanco County Dispatch Center without giving citizens or our concerned sheriff an opportunity to voice their opposition or have any input about this decision.
There are so many reasons he shouldn't hold the office of commissioner, but I think it boils down to the fact he doesn't have the heart and compassion to lead our county. Leadership is not pointing your finger at people and saying, "You need to remember, I am your boss!" Leadership is respecting people and inspiring them to make our community better.
If you feel we need a change now, before more damage is done, I encourage you to sign the petitions that will be circulating in each town. A team of people will be going door to door collecting signatures from registered voters. If we miss you and you would like to sign, or even help, please contact me, Dave Morlan, 970-942-8093 in Meeker, or in Rangely contact Terry Smalec, 970-675-2355.
Thank you,
Dave Morlan
Meeker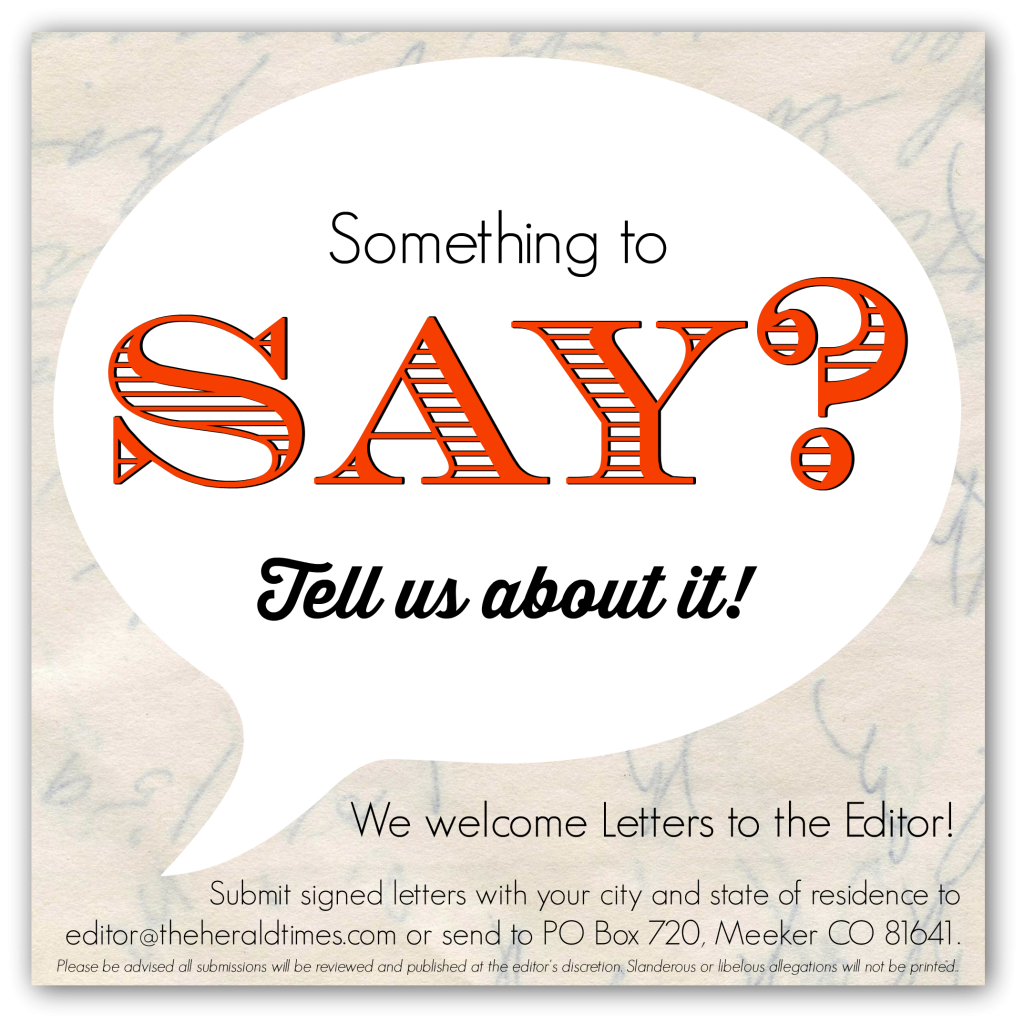 ---
Thoughts expressed on opinion pages are exclusively those of the writer and do not necessarily reflect those of the Herald Times. You are welcome to submit signed letters on matters of local interest to editor@ht1885.com, mail to PO Box 720, Meeker, CO 81641 or drop off at 304 4th St., Meeker. there is no charge.
Due to space constraints, please keep submissions 500 words or less.
Facebook Notice for EU! You need to login to view and post FB Comments!