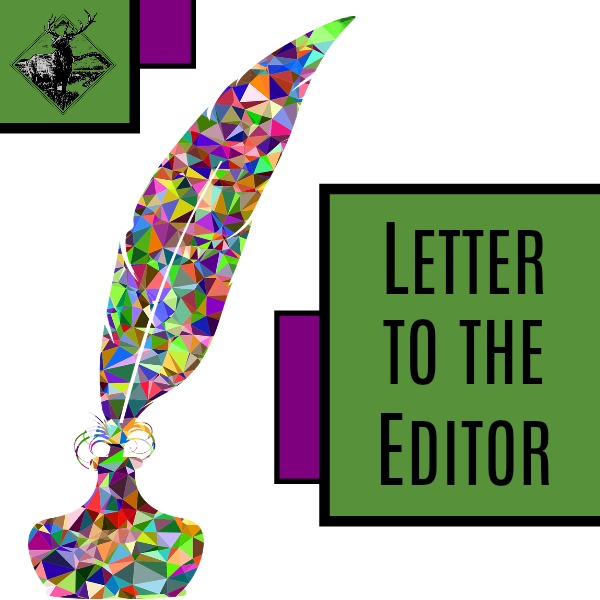 Dear Editor:
What happens in Rio Blanco County does not stay in Rio Blanco County. That's because the White River is a beautiful resource whose water and ecological health is of interest to all Coloradans and Americans. Further, the White River flows into the Green River which flows into the Colorado River which is one of the most contested, litigated, and depleted river systems in the world.
My organization, Save The Colorado, has a mission to "Protect and Restore the Colorado River from the Source to the Sea", and the White River is one of those sources. As such, we've been following the proposed Wolf Creek Dam (or "White River Storage Project", whichever is proposed or whatever it's called) very closely from a distance. Our organization has a policy of "No New Dams and Diversions" on the Colorado River and its tributaries, and as such we are following and fighting about a dozen similar projects in Colorado, Wyoming, Arizona, New Mexico, and Utah.
We are in court on two projects, intervening in several others, and closely monitoring others – including the Wolf Creek/White River Dam – if these projects enter the permitting process. We've been reading all of the stories in the newspapers about this project, following the funding proposals and documents from the State, and reading the documents prepared by and for the Rio Blanco Water Conservancy District.
Fighting proposed dams and diversions is all we do, and we have experience doing it. We have a team of scientists and attorneys who are skilled and experienced in every nuance of ecology, hydrology, finances, endangered species, and law. As such, I'd like to clarify a few details that have appeared in this newspaper and in various statements and documents from the Rio Blanco Water Conservancy District ("District") regarding the proposed project on the White River.
First, the District is claiming that the permitting process will be short and streamlined. Assuming that state and federal laws don't change, the District is incorrect. We are in several of these permit fights, which are all between 15 and 20 years long.
Second, the District has estimated that the project will cost around $50 million. There is absolutely no precedent whatsoever for any dam project of this size costing $50 million in Colorado. In fact, the permitting alone will likely cost $10 – $20 million, and if the project survives permitting – and potential court challenges that can cost millions more – the actual construction costs may add another zero to $50 million and be nearer to $500 million.
One small dam "expansion" project we are involved in on the Cache Poudre near Fort Collins is estimated at $125 million, which is the least amount of money of any project we are involved in. More likely, the lowest cost for a new dam construction project – like proposed for Wolf Creek/White River – that we are fighting is around $450 million, with others estimated to cost over $1 billion. We strongly suggest you get a "second opinion" on permitting and construction costs, because the District's statements don't have any bearing in our real experience.
Third and finally, the Wolf Creek/White River Dam project will be hotly contested. We're not letting anyone get a free pass for a new dam/diversion that would further dam and deplete the Colorado River and its tributaries. I've not seen one word from the District that actually informs your community about the fight the District is getting into. The amount of water in the Colorado River is hotly contested, the endangered species in the Colorado River are hotly contested, and our organization just point-blank hates dams that drain and destroy rivers.
We respect the wishes of the District to bring this project forward and we understand the desire to try and build a new dam to try and drain water out of the White River. We also have a great respect for the our state's, and our federal government's, environmental laws including the National Environmental Policy Act, Clean Water Act, and Endangered Species Act. In fact, we are a "law enforcement organization" – if these environmental laws are not enforced, then they will be broken more freely in the future as well lead to new and more degradation of our environment and quality of life. Even more so, we have a great love and respect for free-flowing rivers.
We encourage all citizens in the Rio Blanco Water Conservation District – who will ultimately pay for this dam project through your water rates and fees – to  learn more about our organization. We also encourage you to learn about the facts, science, and law that the District is proposing to engage with if the District starts a permitting process for the Wolf Creek/White River Dam.
Gary Wockner, PhD
Director of Save The Colorado
Fort Collins