Dear Editor:
… to attend the hearing of the presentation of the Rio Blanco County 2022 budget, as published in the Herald Times (HT) and online.
This is an urgent plea for all Rio Blanco Citizens to be present on Tuesday, Dec 14, 2021, at 6 p.m. in the Board of County Commissioners meeting room on the third floor of the courthouse at 55 Main St.
As we are all aware, significant revenues to operate county government have been reduced or are not even available. We are the people for which county government provides services. Without your input or knowledge of what decisions are being made, the county commissioners will lack the very essence of knowledge to move forward with PUBLIC SERVICES that are most important to "WE THE PEOPLE." As the public notice in the HT states and I quote, "ALL interested citizens and groups are invited to attend"! I understand we are all crazy busy, but if you care about the services offered by county government, then now is the time to attend to be educated about the decisions being proposed and comment if you so choose.
Rio Blanco County has been through boom and bust cycle before and it will survive. However, without you getting involved, at least to listen to the budget presentation, the commissioners will be less successful in delivering the services that are important to you and our community.
Please calendar this important meeting and be present. I look forward to seeing a packed county commissioners room on Tuesday, Dec. 14, 2021, at 6 p.m. Thank you in advance for taking the time to read this invitation and attending this important meeting.
Respectfully,
Sharon Day
Proud to be a citizen of Rio Blanco County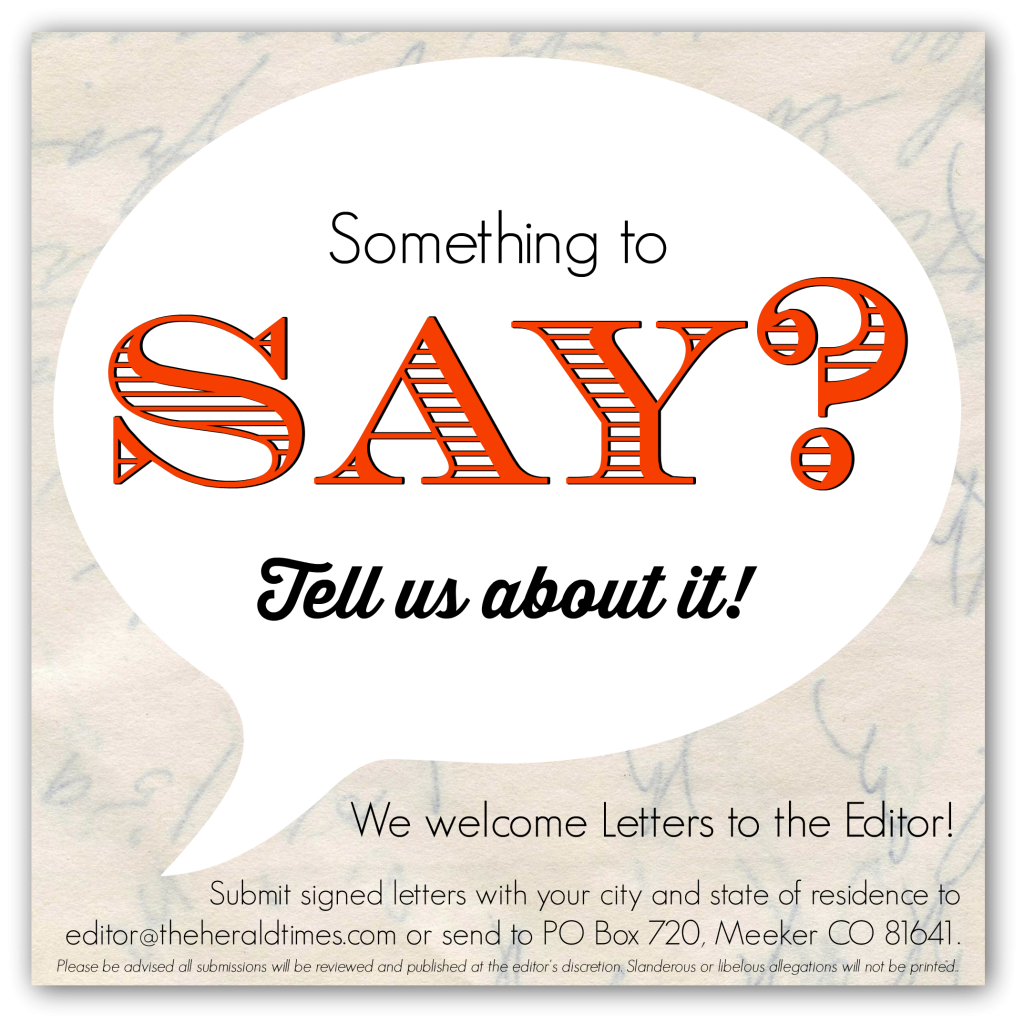 ---
Thoughts expressed on opinion pages are exclusively those of the writer and do not necessarily reflect those of the Herald Times. You are welcome to submit signed letters on matters of local interest to editor@ht1885.com, mail to PO Box 720, Meeker, CO 81641 or drop off at 304 4th St., Meeker. there is no charge.
Due to space constraints, please keep submissions 500 words or less.