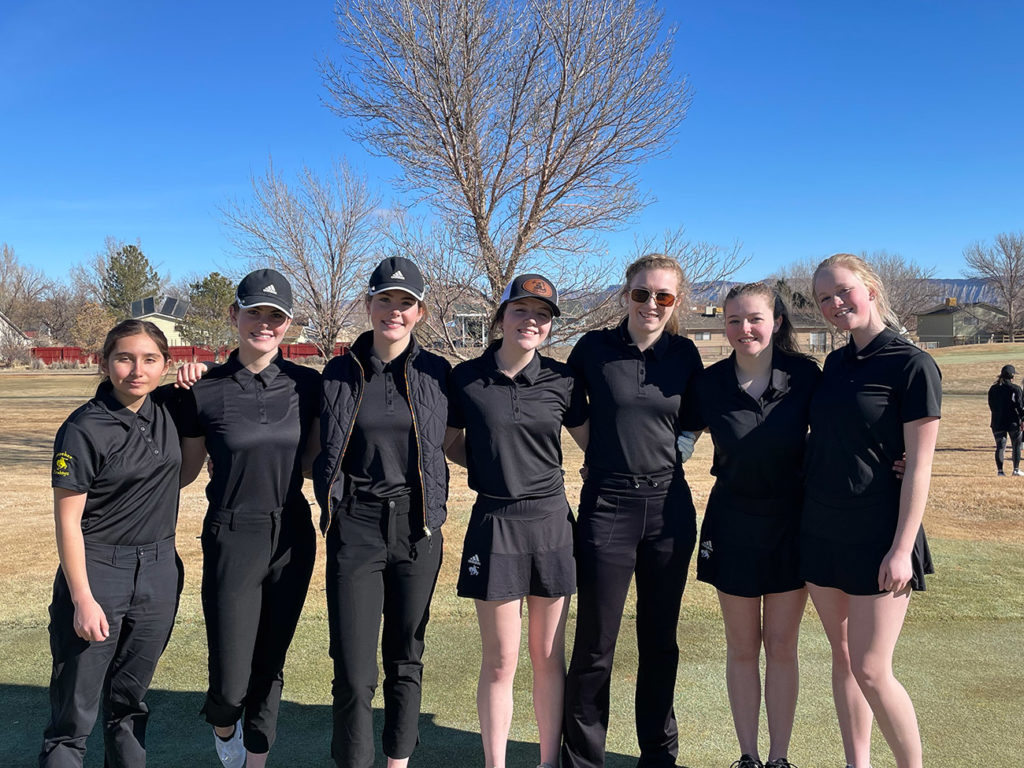 MEEKER I This year Meeker High School ladies golf head coach Amanda Back has seven girls on her team which includes one senior, Hailey Knowles, and two returners, Vivian and Wagner Brown. This is her second year of coaching and has doubled her team numbers in that time. 
"I started golfing when I was three," commented Back, "I golfed competitively in high school and love the sport and am trying to share the love for the sport and grow it with the girls."
The team has seven regular season tournaments, which began with the whole team going to Chipeta Golf Course in Grand Junction on Monday.
"As a team we shot 70, which is great," said Back, "it was a beautiful day to be golfing."
For a typical tournament, Back can take 4-5 girls and score three of them and she hopes to be able to take the whole team to the majority of the tournaments. As they progress throughout the season and when they head into the postseason they can qualify as a team and/or individually.
Meeker isn't known for its ability to golf in the winter and the course is still mostly covered with snow. Eric and Trina Brown have allowed the team the use of their building in town to practice and it comes stocked with an indoor driving range provided by Pat Burwell and Brown, along with other equipment that helps the girls experience a full day of golf from the comfort of the inside.
Their next tournament will be the final weekend of spring break in Gypsum at the Gypsum Creek Course in Eagle.
---
By TIFFANY JEHOREK – Special to the Herald Times