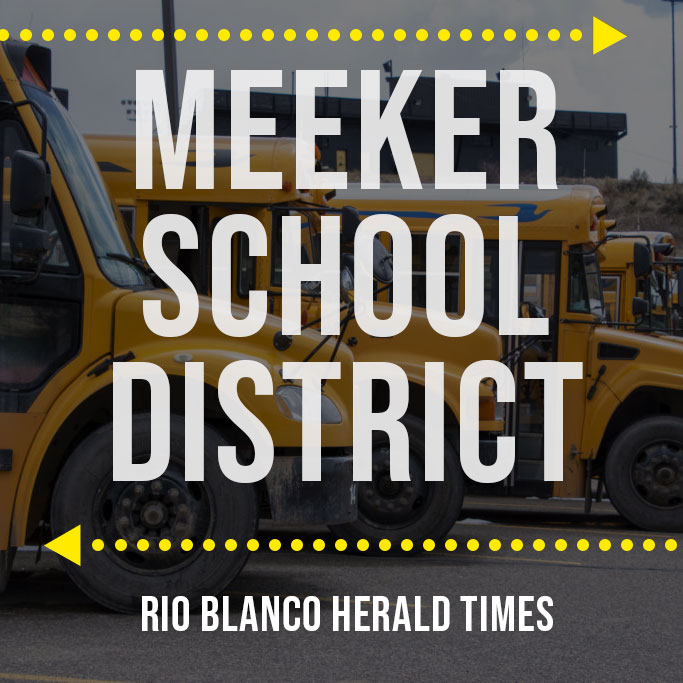 MEEKER | The Meeker School Board formally approved the pursuit of a BEST (Building Excellent Schools Today) grant from the state to improve entryway safety at Barone Middle School (BMS).
Superintendent Chris Selle said the total cost was "a bit of a sticker shock to me, but I think it's sound numbers." Out-of-pocket costs to the district if it's awarded the BEST grant would be about $150,000.
Selle told the board the expectations for extracurricular activities as it relates to COVID-19 are "pretty well settled." He is not recommending proactive testing for students in extracurricular activities for several reasons: testing recommendations are primarily for known exposures and symptomatic individuals, it would be a "heavy lift" for school staff to test about 100 kids every week, and he feels it would put the district at odds with the community.
The proactive measures the school is taking — cohorts, mask usage, etc. — anecdotally appear to be working, Selle said. For the high school, the district is following Colorado High School Activities Association guidelines for extracurricular activities. Middle school extracurricular activities are not CHSAA mandated.
"Our community does an outstanding job supporting our kids," Selle said, adding, "As a decision maker in our district I don't think it's appropriate to blatantly disrespect public health recommendations."
The board also recognized students who have had perfect attendance in the district during the fall semester.
Meeker Elementary School:
Cooper Braaten, Onalise Braaten, Carson Cook, Casey Coryell, Grayson Coryell, Hanna Coryell, Emerson Deming, Oakley Deming, Rhett Ducey, Parker Dupire, Miles Etchart, Jordan Garcia, Jada Gould, Trevor Gould, Brodee Kilduff, Lee Kirkpatrick, Daxten Koenig, Madison Otte, Mason Otte, Jamison Piper, Margaret Piper, Willow Renninger, Hope Schaefer, Copen Smith, Jackson Steele, Ashton Tapia, Arius Theos, Thomas Theos, Thomas Thompson, Destiny Todd, Logan Treviso, Bryant Turner, Afton White
Barone Middle School:
Gabe Cardile, Bailey Coquoz, Graycee Cravens, Brad Nielsen, Liliana Piper, Wyatt Ross, Shailee Rundberg, Lissbeth Sanchez-Zubia
Meeker High School:
Jacob Blazon, Jonathan Cardile, Grant Cravens, Damon Dade, Sophia Goedert, Mariah Hood, Ellie Hossack, Mackenzie Keetch, Tatum Kennedy, Spud White, Natalie Kracht, Celine Lozano, Antonio Martinez, Opal Munger, Gabe Richardson, Carlos Ruiz, Ashdon Seibert, Jacob Simonsen, Haley Weston