Patsy Porter
Aug. 30, 1935 ~ Sept. 10, 2021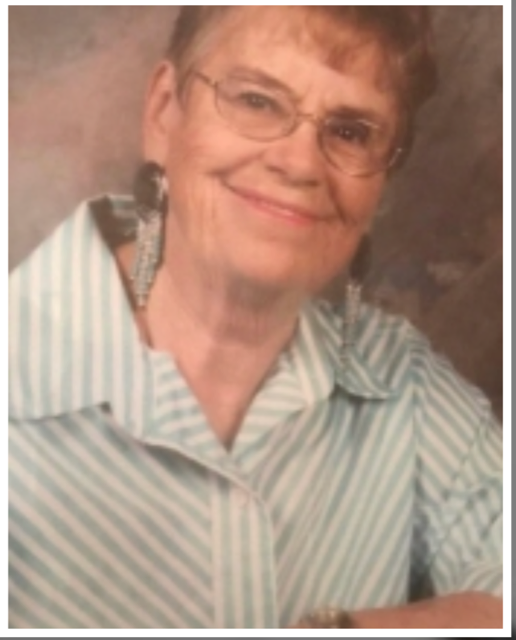 Patsy Porter, 86, of Stratford, Texas, passed away on Friday, Sept. 10, 2021.
She had been a resident of Stratford for the last seven years.
Patsy was born on Aug. 30, 1935, in New Castle, Colorado, to Richard and Oka Juanita (Rogers) Purcell, she was one of four children. As a child, she and her family frequently moved around northwest Colorado, until putting final roots down in Meeker. Patsy graduated from Meeker High School in 1953. Later that same year, she was united in marriage to Malvin Crawford; five children were born from this union.
Patsy put herself through beauty school and had herself a very good business in Meeker for many years.
In 1972, Patsy married V.H. Savage and one child was born from this union. Later in life, she was married to James Porter until his death in 1989. Patsy spent many years loving and enjoying life with Bill Taylor until his death in 2013.
Patsy loved to crochet and was part of a group that made hats for preemie babies, and lap robes for the veterans and the homeless. She had a passion for music, especially Charley Pride, and loved to sing, dance and play the piano. Her family was very important to her, and she loved everyone dearly, especially all her many grandbabies. Patsy had 18 grandchildren and numerous great- and great-great-grandchildren. Patsy will be remembered by many for her sweet and fun personality, her sweet smile and laugh.
She is preceded in death by her parents, sister Dixie Zimmerman and brother Jerry Purcell.
Patsy is survived by her children, Lonnie "Jay" and wife Bonnie of Riverton, Wyoming; Danny and wife Mary of Fort Lupton, Colorado; Kelly and wife Vicki, Stanley and wife Vicki both of Meeker; Lori and husband Aaron of Stratford, Texas; Kimberly and Rick of Carlsbad, New Mexico; brother Jimmy Purcell and wife Shirley of Meeker; and many nieces and nephews.
The family will hold a memorial in Meeker next summer.