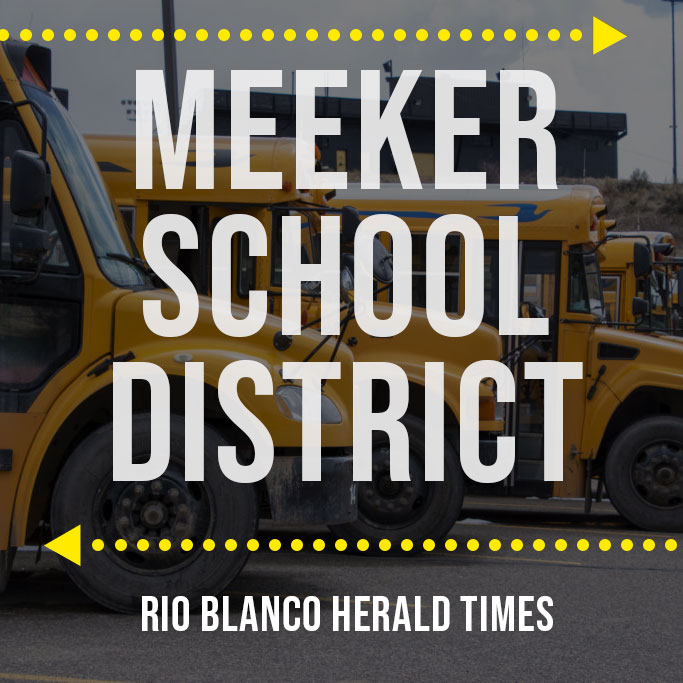 MEEKER | Meeker School District Superintendent Chris Selle told the school board three candidates for Meeker Elementary School principal were interviewed last week. Selle described all three as "good, quality candidates," and said he has yet to make a decision because all three were so well qualified.
If a variance request is approved, the cost for upgrades to the restroom facilities at Starbuck Stadium is expected to be just over $700,000. If the state plumbing board doesn't approve the variance and requires compliance with state regulations, the cost will be higher.
Selle also updated the board on improvements to the vestibule at Barone Middle School along with other safety-related updates and said the district is seeking a BEST grant to help with funding.
Selle said the "budget is better than it was a year ago," partly thanks to stimulus funds. "The big pieces are falling into place, but I don't have a lot of detail," Selle said.
State assessment testing started this week at all three schools in the district. Some tests are mandatory for students, others are optional.
Monday marked the first day in several months that the school made it through an entire day without any quarantines. "That's the first time since probably November," Selle said.
While students in the 10-19 age range have made up the majority of cases locally, there have been no hospitalizations among students or staff, Selle said, and as far as he knows, no COVID long-haulers — still experiencing symptoms months after infection — in the school.
The board agreed to continue compliance with mask orders through the end of the school year, both for students and as a board.
Dr. Bob Dorsett cautioned that with COVID variants in the community, it's not time to change protocols, as the variants appear to spread more easily and are causing more serious infections in younger people.
There will be a school board election coming up this fall. Laurie Simonsen, David Smith, Bud Ridings and Bill deVergie will all be up for reelection.
Selle discussed the implementation of an early literacy program grant with the board. Statistically, the district has a higher than expected number of students reading below grade level in the early grades. "That gap tends to widen over time," Selle said. "That [the early literacy program] is probably the most important thing our district is doing right now to set kids up for success."
Looking ahead to graduation for the Class of 2021 on May 29, Selle said he expected it to be a "relatively normal" ceremony this year.
---
By NIKI TURNER – editor@ht1885.com