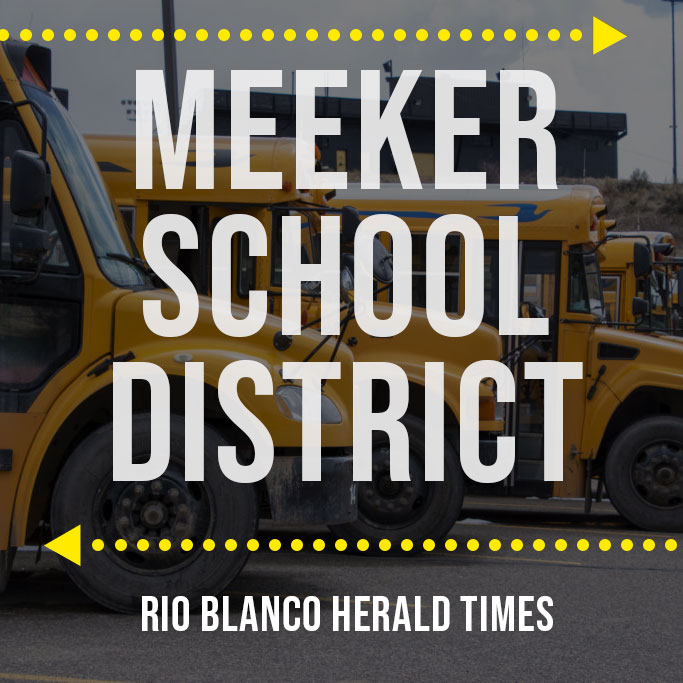 MEEKER | The Meeker School District has just wrapped up what was the most unique school year any school staff or student has ever experienced…and hopefully will ever have to experience! I am often grateful for the opportunity to live in Meeker and serve in our school district. That appreciation increased exponentially this school year. Other than a brief experience with hybrid learning between Thanksgiving and Christmas, and a few groups of student quarantines, we were able to stay in person the entire school year. The experience in Meeker this year was markedly closer to a normal school year compared to what many students endured across our state and nation. Though we know that many of our students and parents did not fully agree with all the COVID protocols in place, the general compliance from our community that helped us get through this school year, remain in-person, and provide extracurricular activities (even though those were not traditional either) makes me proud to proclaim I am a Meeker Cowboy!
Aside from paving at the bus garage and a few minor loose ends which will wrap up this summer, we have also completed our high school and transportation center construction project. The school district is indebted to our community for trusting us with your tax dollars to fund the construction of these facilities. They have turned out to be outstanding buildings and will serve our students well for many, many years. Additionally, nearly $8,500,000 have been spent locally on this project. It has been an honor for our school district to give back as much as possible to our local economy. We also realized over $8,000,000 in grant funds for this project. Those funds have gone directly to the principal payments on the bonds. Combining the interest payments associated with that $8,000,000, the district has been able to save taxpayers nearly $12,000,000 in principal and interest payments compared to the bond payments that would have been in place had these grants not been earned.
Through wise stewardship of project funds, we have remaining money in our contingency balance. We earned nearly $1,000,000 in interest funds on our bond account and also saved nearly $1,000,000 on our asbestos abatement budget. With those savings, we have sufficient funds needed to complete a few smaller, urgent capital needs projects in the district. We are planning to implement nearly $300,000 in safety upgrades to Barone Middle School this summer. Those upgrades are also partially funded by a BEST grant.
Other projects we are considering are upgrades to the HVAC system at Barone Middle School and upgrades to the restrooms at Starbuck Stadium. Our contingency funds are not sufficient to complete these projects, but may be enough should we choose to supplement them with federal stimulus dollars or money from our general fund reserves, which continue to be very strong for a district our size. Though the funds remaining in our contingency accounts could be used to further pay principal on the bond funds, the school district has determined our capital needs outweigh any potential further savings on bond payments. Additionally, we currently have the construction expertise and resources in the school district to efficiently complete these projects.
Though the construction projects disrupted every aspect of our organization at some point over the past two years, Meeker School District staff continued to focus on student learning throughout construction. Furthermore, they did so through the challenges of the COVID-19 pandemic. We have wonderful students, families, and staff in the Meeker School District which gives me further reason to state that I am proud to be a Meeker Cowboy!
---
By CHRIS SELLE, MSD Superintendent – Special to the Herald Times