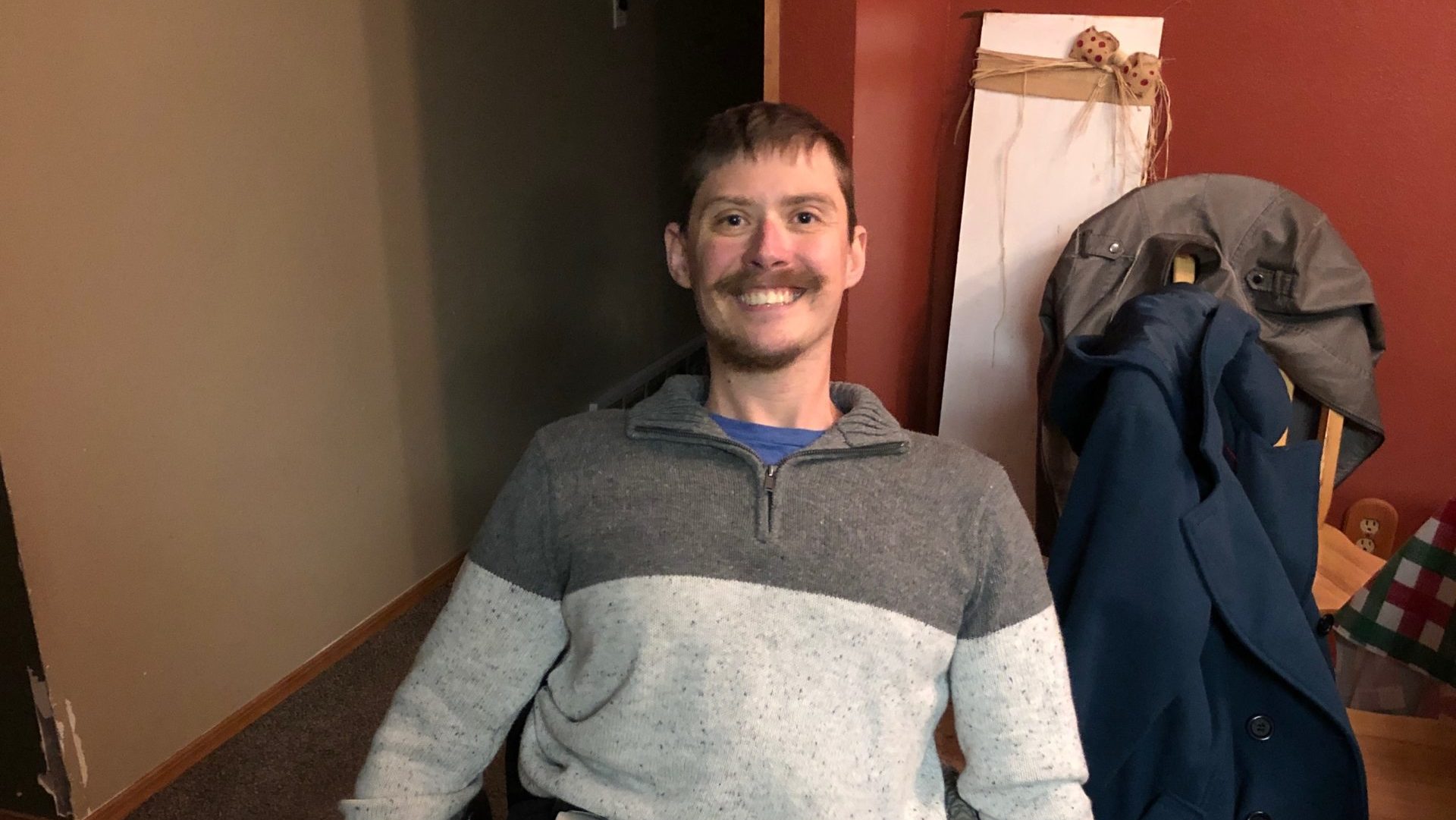 RANGELY I Longtime readers of the Herald Times may remember reporting and photos by Blake Smith from Rangely. Writing for the HT was Smith's first job, thanks to assistance from the School-to-Work Alliance Program (SWAP).
Born with spina bifida, a genetic condition in which an area of the spinal column doesn't form completely, leaving the spinal cord and nerves exposed, Smith is paralyzed from the ribs down. He was 16 when he started with SWAP.
Smith liked school and was a good student, but the social aspects of high school brought challenges for a young man in a wheelchair.
"By his sophomore year, Blake wanted to quit and get his GED," said Blake's mother, Cheri, who works for the school district. "That wasn't an option."
Tami Dorris is the coordinator of the SWAP program for both the Rangely and Meeker school districts through the Rio Blanco Board of Cooperative Educational Services (BOCES). Dorris has spent the last two decades driving back and forth between Meeker and Rangely to work with young people who have mild to moderate disabilities preparing them for employment. The pre-employment transition services through SWAP offer workplace readiness training, job exploration, self-advocacy, post-secondary education exploration and work-based learning opportunities.
"We like to say, just because you have a disability doesn't mean you don't have abilities," Dorris said.
SWAP is for youth between 15 and 24 years of age with a documented disability of some kind that could be a hindrance to obtaining or maintaining a job. Those over 24 can access similar services through the Division of Vocational Rehabilitation. According to Dorris, her office can also help individuals who think they may have a work-hindering disability get the necessary documentation. Attendance in either RBC school district is not a requirement.
Dorris said SWAP was just getting underway when she gave a presentation at a meeting former HT publisher Mitch Bettis was attending. Bettis sought her out later and asked about participating in the program as an employer. A few months later, Smith came into SWAP.
"The [SWAP] program was a lifesaver. It was a huge weight off our shoulders and a relief to have someone else who could see in Blake what we saw in him," Cheri said.
"Tami helped me write my resume and get ready for work," Smith said.
Smith attended school in the mornings and worked for the paper in the afternoon.
"Mitch was an angel," Cheri said. "His support was amazing. He helped Blake with his writing skills and Blake always enjoyed taking pictures."
Following graduation from Rangely High School, Smith attended Colorado Northwestern Community College. He wanted to become a phlebotomist, but soon realized medical labs are not set up for wheelchair accessibility. "That was kind of hard," Cheri said.
Six years ago, Smith saw an ad in the paper for a pharmacy tech position at Rangely District Hospital and applied. After his interview, Kim Colvin called him back and said they would make a place for him in the pharmacy. He's been working as the pharmacy cashier, and is training to be a pharmacy technician. At 37, he lives in a "bachelor pad" with his 91-year-old grandfather and thanks to help from the Division of Vocational Rehabilitation program, has his own specially-modified truck and is independently mobile.
He's also got a social circle that extends beyond his immediate family. "He has friends that aren't our friends, and they include him in everything," Cheri said. "He hasn't let spina bifida stop him."
October is National Disability Employment Awareness Month, recognizing the accomplishments of men and women with disabilities and "the importance of ensuring that people with disabilities have full access to employment and community involvement."
In a time when local businesses are struggling to fill positions, Dorris hopes employers will recognize the potential of an untapped workforce.
"If people have questions, or a business wants to partner with us or learn more about how to help, I want people to contact me," Dorris said.
To contact Dorris about the SWAP program, call (970) 629-5333 or email tdorris@rangelyk12.org, or call the main RBC BOCES office at (970) 675-2064.
By Niki Turner | editor@ht1885.com