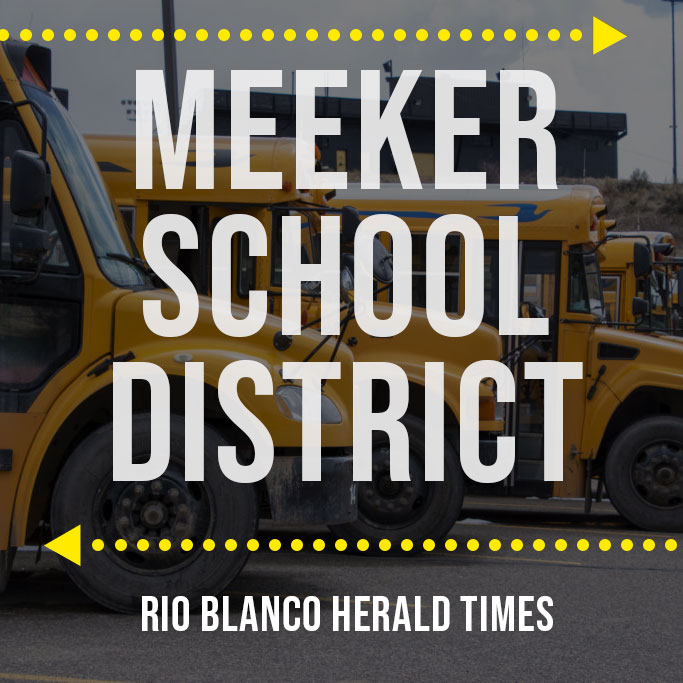 MEEKER | Barone Middle School students Sam Hightower and Tucker Chinn were celebrated at Monday's school board meeting for winning first and second place in the regional MathCounts contest.
The MathCounts club meets twice a week after school to practice. Of the six students participating this year from BMS, Hightower and Chinn qualified to move up to the next round of competition.
Meeker Elementary School Principal Kathy Collins submitted her resignation to the board after 30 years in education, 26 of those in Meeker. Collins has served as MES principal since 2014, and worked in the administration building and as a teacher before that. She plans to help her parents on the family ranch and pursue her passion for animals.
In construction updates, board member Kevin Amack asked about the lighting in front of the new bus barn, saying the lights seem "extremely bright." Board member Dr. Bob Dorsett agreed, adding that the lights at the high school "obliterate the view of the night sky." Principal Amy Chinn said the high school can experiment with turning some of the lights off, or shutting off the lights at various times.
In the superintendent's report, Chris Selle said "attendance is in line, maybe a touch better" than previous years, although the interpretation is slightly different because of COVID quarantines.
Selle also said with additional, unexpected revenue that has come to the district, they are considering a bonus for staff. "Every staff member in the school district has put in more time and effort this year."
Selle also said the state legislature is discussing asking the federal government for a waiver to suspend certain standardized tests this year for the purpose of not giving up two to three weeks of instructional time preparing for and administering tests.
Board member Tom Allen said he believes "instructional time is more important right now."
"Teachers are scrambling to get kids caught up," said MES Principal Kathy Collins. "Tests are worthwhile, when we get back to reality."
BMS Principal Jim Hanks agreed, "This would just be another disruption. Right now I don't see it being beneficial."
The board approved a resolution in support of suspending state assessments this year.
COVID UPDATE
Selle told the board things have been going well with regard to COVID.
"County health has continued to be outstanding support for the school district," he said.
Unfortunately, two students from one family tested positive on Monday, less than 48 hours after playing in two basketball games. Compliance with the Colorado Department of Public Health and the Colorado High School Activities Association requires anyone who is a "contact in a sports setting" to quarantine for 14 days, effectively ending the basketball season for the teams Meeker played last weekend.
"We're applying the targeted quarantine we've been applying," Selle said. "The challenge will be if those two teams are shut down by their local public health and they see we're playing Rangely next Thursday, and I'm a parent, CHSAA is getting a phone call."
Tuesday afternoon, the school quarantined the girls' basketball team.
---
By NIKI TURNER – editor@ht1885.com