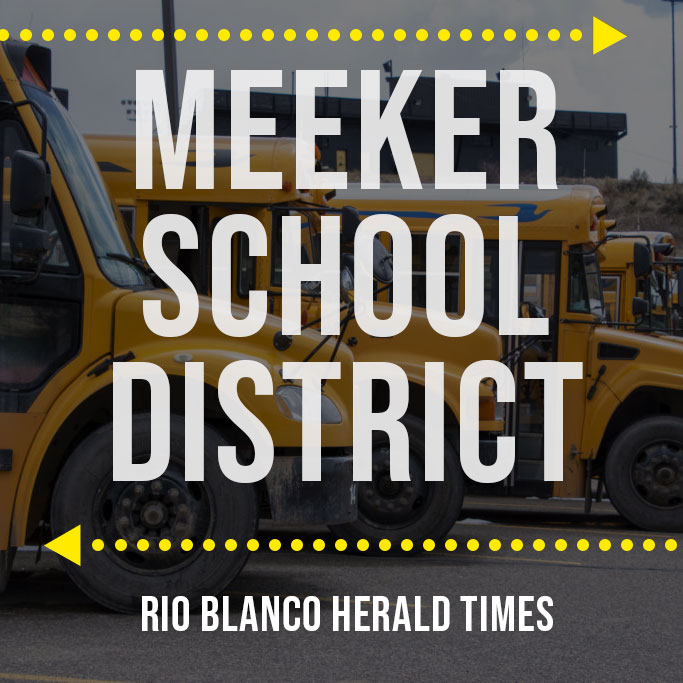 MEEKER | Meeker School District's board met for a special meeting Monday, March 8.
The board tabled the first item on the agenda, a bid for fire and security alarm monitoring, to the March 29 meeting, and approved a contract for repairs to the existing bus barn with Renninger Construction for $98,160. Repairs will include providing and relocating new roll up doors, roof replacement, ceiling insulation, gas and heat installation, etc.
The public portion of the meeting was followed by a work session, including a construction project update. Plans to improve the building design and restrooms at Starbuck Stadium were denied a variance request by the Colorado Department of Regulatory Affairs. The request was to reduce the number of restroom fixtures from the 40 toilets required for code compliance to 23.
The design team will "lead the charge" on getting in touch with the right people at DORA to revisit the request.
The board also discussed proposed changes to the entrance age requirement for kindergarten. Currently the date is Aug. 15. If approved, the date would change to July 1. A child would need to turn 5 on or before July 1.
While the state waits to see if there will be waivers on some federally mandated tests, most districts, including MSD, are planning on going ahead with testing.
"We may have to be relatively nimble and may have to communicate relatively quickly with parents," Selle said.