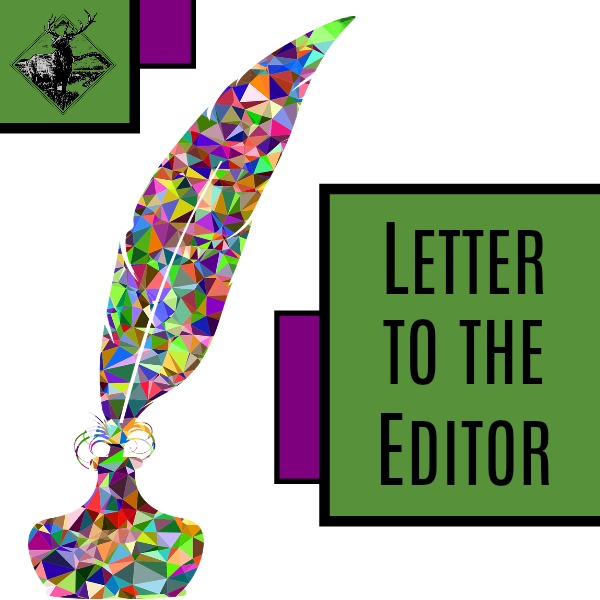 Dear Editor:
After being wrongfully accused of being blatantly insubordinate by Commissioner Moyer, I decided to take a few minutes to write down some facts and comments about my employment and experience working for Rio Blanco County for almost 13 years.
I would first like to say that in Rio Blanco County, I met and worked with many wonderful, honest, giving, and special people. On the other side of that, a very small percentage of the overall population were some of the worst people I have met. They were self-serving, arrogant, prideful, dishonest, and deceitful. I could go on, but you get the picture.
I have put together some facts and comments for you to consider, to hopefully help with your decisions going into this second recall of Commissioner Moyer's period.
Fact: At least one Non-public, secret meeting was held to make decisions before Commissioner Moyer took office. This meeting was between Gary Moyer and Commissioner Rector to discuss the Moyer agenda. One of the first agenda items was the surprise non-re-appointment of former County Attorney, Kent Borchard. Also on that agenda was the termination of myself, possibly Dave Morlan and others. Was this a legal, ethical meeting?
Fact: I was warned by two members of the public that Commissioner Moyer had told them he was going to fire me upon taking office. One gentleman told me that he was willing to teach me what I had to do to keep my job. Another well-known man, whom Gary Moyer took to a two-hour lunch told me about the lunch discussion. He told me that I would be able to find another job.
Comment: These two facts make it sound like it was pre-determined that I would be branded insubordinate by Commissioner Moyer, doesn't it?
Fact: I did my job according to the letter of the law, the Rio Blanco County job description, Colorado State Statutes, and pre-Commissioner Moyer, County Commissioner direction.
Fact: The Building Code, Fire Code, Floodplain Regulations, Land Use Regulations were adopted and approved by County Commissioners, not by County Employees.
Fact: After the adoption of Building Codes, Commissioners do not have the authority to grant individual variances to the code to allow favors for friends, as has happened in RBC. Only the Building Official has that authority under very specific circumstances that will not change the Life and Safety provisions of the code.
Fact: The first words Commissioner Moyer ever said to me, was in a public workshop and was in an angry, loud voice. His words were, "I am tired of you shoving this junk down people's throats". He was referring to the Commissioner-adopted and approved building code as the "junk".
Fact: While I was the Rio Blanco County Building Official, the building code was administered and enforced equally and consistently for everyone. Except for the violations, where some Commissioners unlawfully granted variances from code requirements. To do this, they met as the Board of Adjustments from the RBC Land Use. Regulations meant only to be used for zoning violations and had nothing to do with the Building Code. Many of these violations that were granted favors are obvious Life and Safety issues that are still in existence today. (I have pictures)
Fact: During a public meeting in Rangely, I was humiliated and told by Commissioners Moyer and Rector, that the Commissioners receive daily complaints against me. This was a very hurtful lie and an attack on me personally, it was done very unprofessionally. When asked what the complaints were about, I was told it would take days to go over them all, and they were not going to waste that time.
Fact: After asking about the complaints again on a later date, I was given two example complaints. For the first example, if I would have allowed the complainer to construct the way they wanted to, it would have with no doubt failed the roof on their house. The second example was that I had requested an applicant to show on a site plan, where a new home was going to be built. I did this according to code, to assure the new house wasn't within an existing right of way (danger zone) for a high voltage power line going through the property. That's all the complaints that they could remember. Daily???
Fact: Commissioner Moyer ordered me, that if I saw a violation during an inspection, even a life-threatening violation, I was not to make the violator fix the issue. I was only to inform the violator of the issue, and then look away and forget it. Per the Code and State Law, I do not believe he had the authority to order this.
Fact: When I asked Commissioner Moyer, how I should handle a small residential cabin, built without building permits or inspections in the Floodplain, within 25' of the White River, with no sewage treatment system, and only a pipe in the gravel for raw sewage to go into, clearly adding to the contamination of the White River. Commissioner Moyer told me not to enforce the code, as he was going to change the code soon, making this situation legal. I doubt anyone has addressed this issue since I was terminated soon after.
Fact: I asked Commissioner Moyer about an asbestos-contaminated house that had significant fire damage. "How would you like me to handle this unsafe building issue?" I informed him that the owners are trying to sell the house for $4,000 to avoid the asbestos problem, and I have had several people inquiring about buying it, but not wanting to deal with the asbestos problem. Commissioner Moyer's answer was, "I wonder if I could buy it from them, then turn around and sell it for a profit." Then he asked me for the owner's contact information, which I gave him. I don't know what has happened with this dangerous situation, as I was terminated soon after. Was this ethical or professional for a Commissioner?
Fact: Commissioner Moyer had the County Planner order me, not to enforce building codes, on a Commercial Repair Garage that was planned to have living quarters built in it. I am also unaware of what happened in this situation.
Fact: I attended a meeting that was likely held in violation of Colorado's Sunshine Laws, where I saw and heard Commissioner Moyer in a raised, angry voice, order County Attorney, Todd Starr, to have the proven unlawful, Resolution 2019-14 ready to be signed into law, the next day, at a Rangely meeting. Commissioner Moyer stated, "because I have made promises." This makes you wonder to whom and why he had made promises to seriously destroy the effectiveness of the RBC Building Codes.
Fact: Soon after Commissioners Moyer and Rector signed Resolution 2019-14 into law, County Attorney, Todd Starr, came to my then office, closed the door and told me that the contents of the Resolution were f—ing crazy and that he only did what he was ordered to do by Commissioner Moyer.
Fact: I was threatened and ordered by Commissioner Rector to "get on board" with the Commissioner Moyer agenda, insinuating an, or else. Three days later I got the "or else." I was terminated.
Fact: I was ordered by Commissioner Moyer to enforce the proven Null and Void Resolution 2019-14, even after the Commissioners violation was published in the HT. And the Resolution was proven unlawfully approved and signed into law by Commissioners Moyer and Rector during a meeting in Rangely. (See Herald Times Article, Back to the Drawing Board, August 15, 2019)
Comment: In my opinion, Resolutions 2019-14, and its replacement 2019-24 are written completely without regard to Colorado State Laws and are of questionable legality.
Comment: Since Commissioner Moyer took office there have been more executive sessions held than ever before. Why the increase? Are there that many more things the public shouldn't know about than ever before, that need to be discussed in secret? Why so many? What changed?
Fact: Commissioner Moyer has ruled by intimidation and threats, these have caused low morale with RBC employees. Good leaders do not have to intimidate and threaten their employees. They work with employees to bring the best out of them and their specific talents. They do not make them work in fear of being terminated. This occurred daily with the Commissioner Moyer agenda.
Fact: County Commissioners in Colorado are protected by Governmental Immunity, this is why they can break laws and do what they want, and seem to never be held accountable.
Comment: This protection should be changed and Commissioners should be held accountable for any unethical actions.
Fact: On two separate occasions, I was offered money by Rio Blanco County, to sign documents that would have required me to agree not to release this kind of information. I refused the offers. This is only a part of the information that I have available.
Comment: Many of you know that I am a religious man. Yes, I may have been able to keep my job if I had chosen to go against my religious beliefs and my covenants made with God to keep His commandments which include abiding by the law of the land. At some point, everyone who believes in God must decide who they fear most, God or man. For me, I chose God over Commissioner Moyer's orders to break the law of the land and administer and enforce proven Null and Void codes and laws. I now live with a clear conscience, that I would not have if I was there administering and enforcing the Resolutions and Directives, both written and given that are contrary to Colorado Law.
Final Comments: I am behind the effort to Recall Commissioner Moyer by Dave Morlan and others. I have seen Commissioner Moyer in action and do not believe the dishonesty, motives, and tactics of his agenda are what's best for, or will benefit the majority of RBC residents living in 2021 and the future.
That's enough for now, but there is much, much more. I know some of you may think and will say that Jeff Kummer is a liar. That I am retaliating for being terminated for insubordination. To you I say, go ahead, that's fine, think what you will, but remember one thing, sitting in this room with me as I write this, is the evidence, in the form of pictures and documents, that may be available soon for all who want to see.
Jeff Kummer
Former RBC Building Official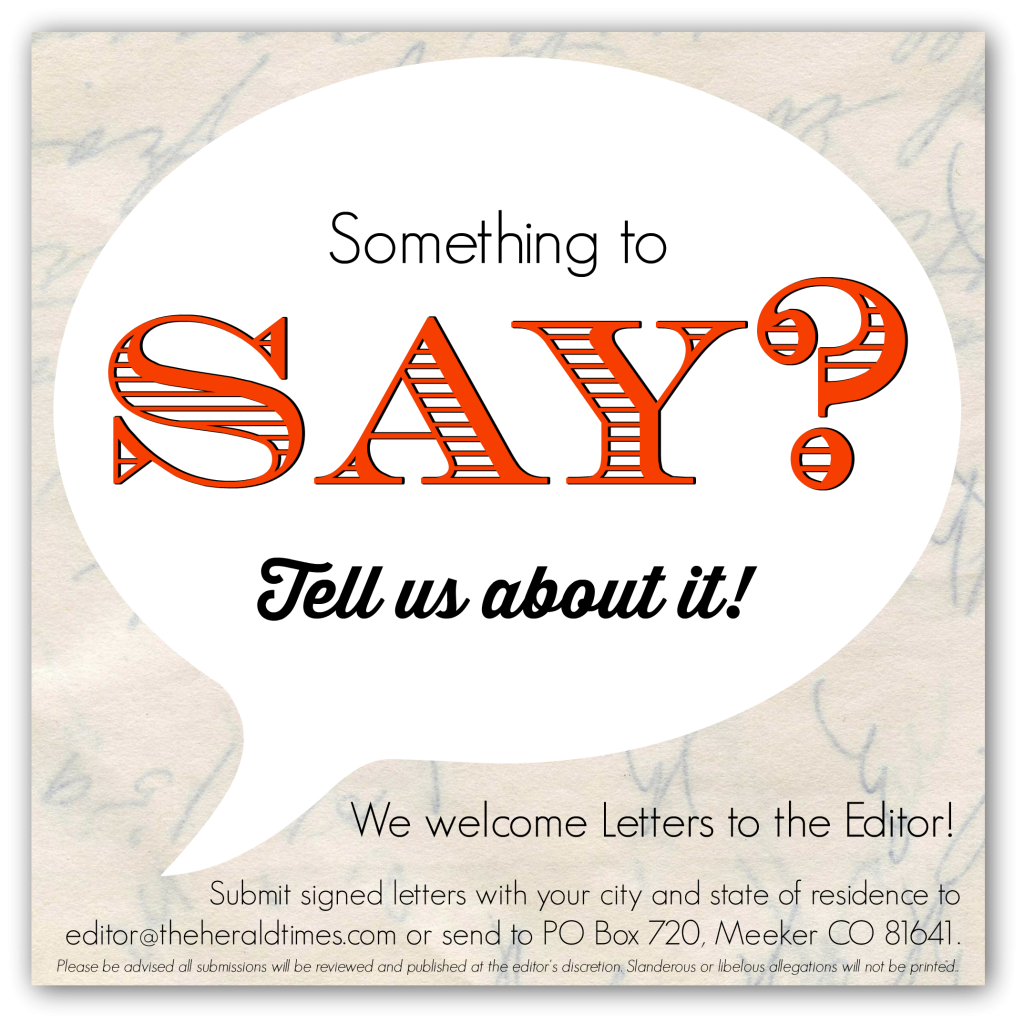 ---
Thoughts expressed on opinion pages are exclusively those of the writer and do not necessarily reflect those of the Herald Times. You are welcome to submit signed letters on matters of local interest to editor@ht1885.com, mail to PO Box 720, Meeker, CO 81641 or drop off at 304 4th St., Meeker. there is no charge.
Due to space constraints, please keep submissions 500 words or less.
Facebook Notice for EU! You need to login to view and post FB Comments!