Dear Editor:
My name is Tonya Merz and I would like to take a moment and introduce myself as a candidate for the Meeker School Board. Meeker has been my family's home for the last six years. I live here with my husband of 17 years, Chris, and our two boys Garrett (13) and Samuel (9). I grew up on my family's farm along the Northern Front Range and I am a graduate of Colorado State University with a Master of Agriculture. I have 20 years of business experience ranging from shell egg grading to developing and coordinating a national on-boarding program. I know the value of giving back and therefore volunteer within several different community organizations. At the present time our oldest son is an eighth grader at Barone Middle School and I homeschool our youngest son who is in the fourth grade. I have experience within private, charter, public and homeschooling programs.
Of course the natural question asked is "why" I am running as a candidate for the Meeker School Board. In summary my candidacy is based on preserving freedom and personal choice, which are values that I believe Meeker holds dear and I seek to protect. If you look at various towns and counties not far from our doorstep you will see changes that are concerning. Granted these changes may not have made it to Meeker yet, however, it will take the sheepdogs of our community to keep the wolves at bay.
I look forward to more discussion over the next several weeks in person, via the newspaper, and the upcoming candidate forum. In addition, please feel free to email me at tmerz4meeker@gmail.com with specific questions or concerns. Thank you for your consideration.
Tonya Merz
Meeker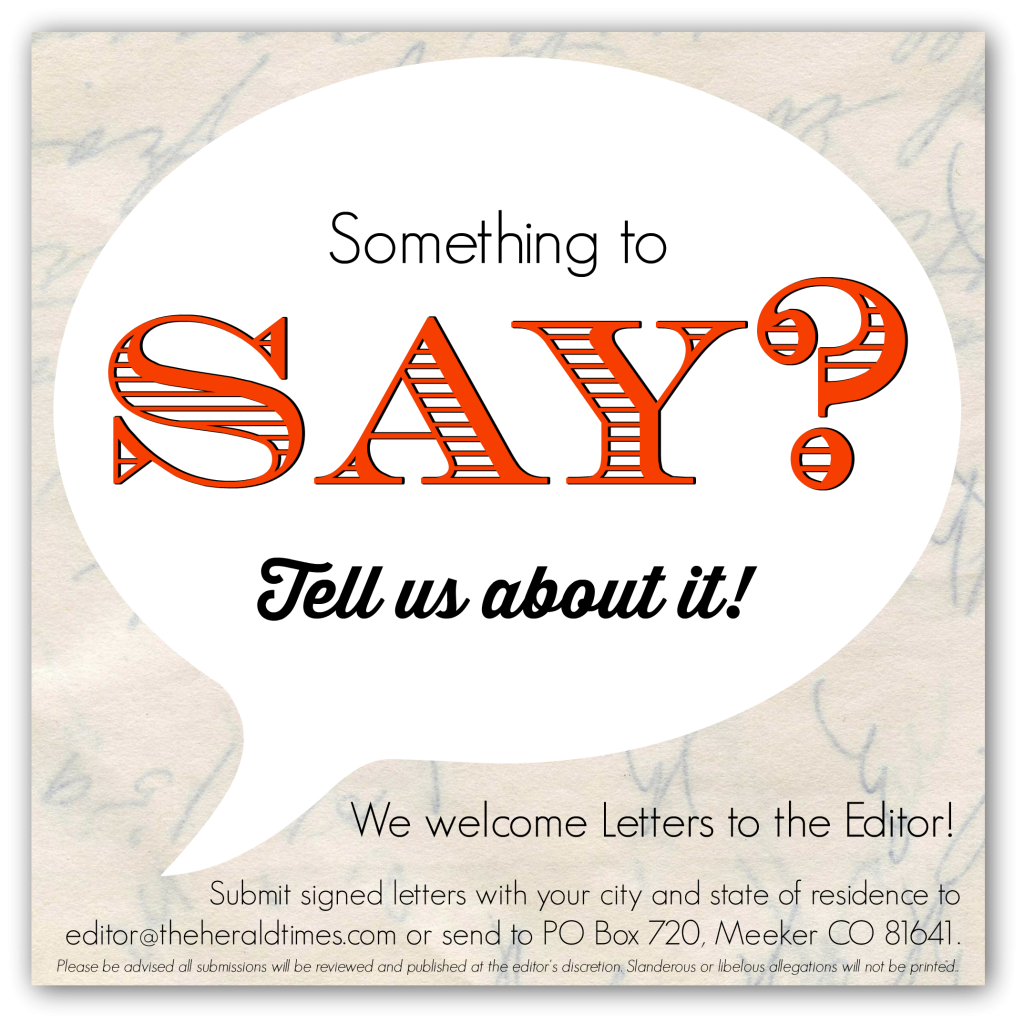 ---
Thoughts expressed on opinion pages are exclusively those of the writer and do not necessarily reflect those of the Herald Times. You are welcome to submit signed letters on matters of local interest to editor@ht1885.com, mail to PO Box 720, Meeker, CO 81641 or drop off at 304 4th St., Meeker. there is no charge.
Due to space constraints, please keep submissions 500 words or less.