Dear Editor:
A note to some people who were up on the Flat Tops this last Saturday… I am the guy that was waving his arms at you when you were up on the ridge shooting aimlessly down at Shadow Lake where I was fishing with my dog.
There were several of you on ATVs and UTVs that pulled up on the edge, disturbing the quiet with your loud rap music. I kept an eye on you, then several shots rang out. My dog and I sheltered behind a tree when a shot went by very close to us and into the water. The folks that were fishing at the adjacent Blair Lake watched the whole thing unfold as well.
With as many people as there were out and about over Labor Day weekend, there is no justification for shooting anything at all. I believe your actions to be reckless and even more disturbing, the children with you are learning and will pass on your bad behavior.
Those of us who have lived our lives here are happy to share our remarkable place with you, but ask that you please be respectful to the land and the people who live and play here.
P. Morlan
Meeker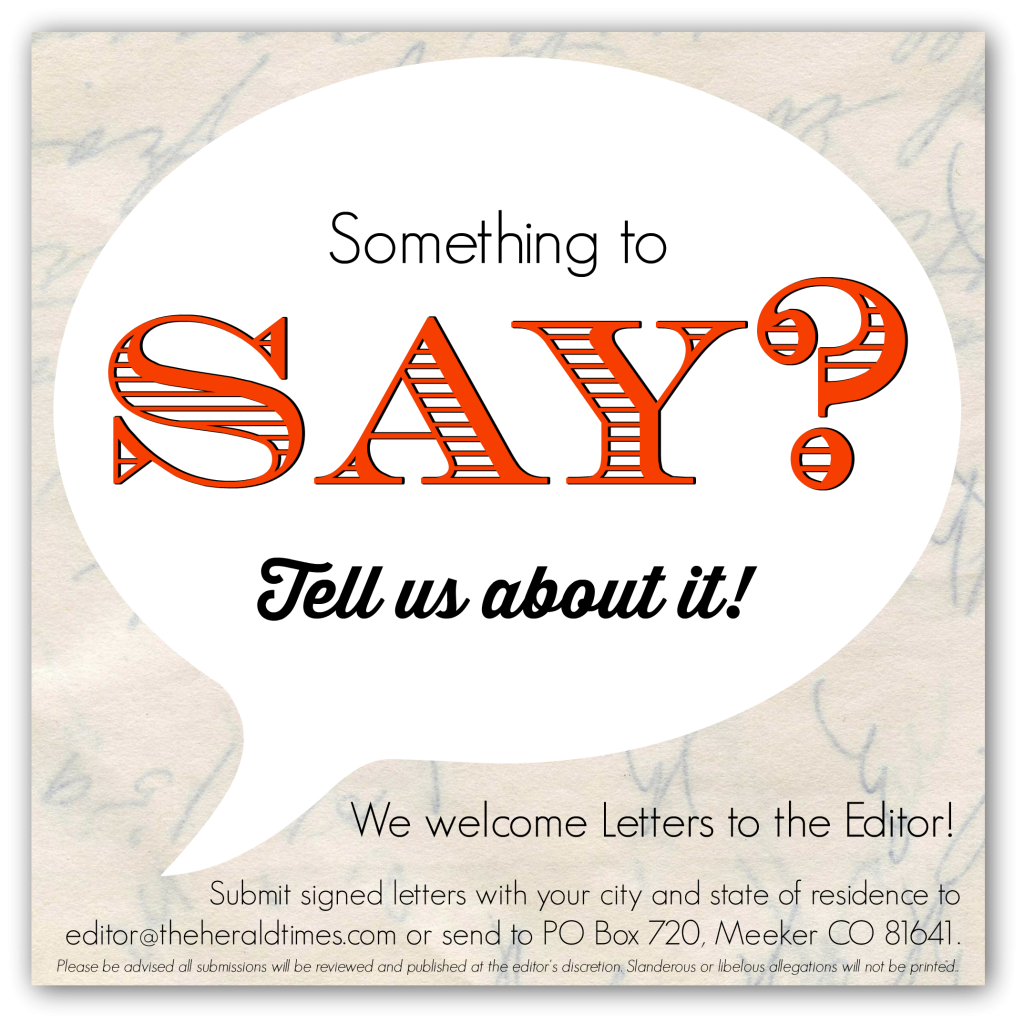 ---
Thoughts expressed on opinion pages are exclusively those of the writer and do not necessarily reflect those of the Herald Times. You are welcome to submit signed letters on matters of local interest to editor@ht1885.com, mail to PO Box 720, Meeker, CO 81641 or drop off at 304 4th St., Meeker. there is no charge.
Due to space constraints, please keep submissions 500 words or less.