Dear Editor:
The Walbridge Wing, residents and staff would like to send out a heartfelt thank you! To the community of Meeker for all of your thoughtfulness through the holiday season. A special Thanks to Emmanuel Baptist for always working so hard all year to give our residents a shopping experience, and to all the other churches and community members who helped with all of the gifts, special blessings. To Mountain Valley Bank for delivering a mountain of gifts to our residents and to the people in the community who donated, special blessings. Thank you to all of the 4-H, Ag students, girl scouts and church groups who added to the holidays. Thanks to the piano teacher who brought up her students and shared them with us, and the carolers who brought us a special joy "a sing-along"! A special thank you to White River Electric for their generous donation! Our residents were thrilled with the gifts it helped to purchase, special blessings to the amazing people of Meeker who care so much and help so much. There were so many that gave, I hope I didn't miss anyone, God knows who you are. Happy 2022, hope it is a good one.
Jean Gianinetti
Activities Director
Walbridge Wing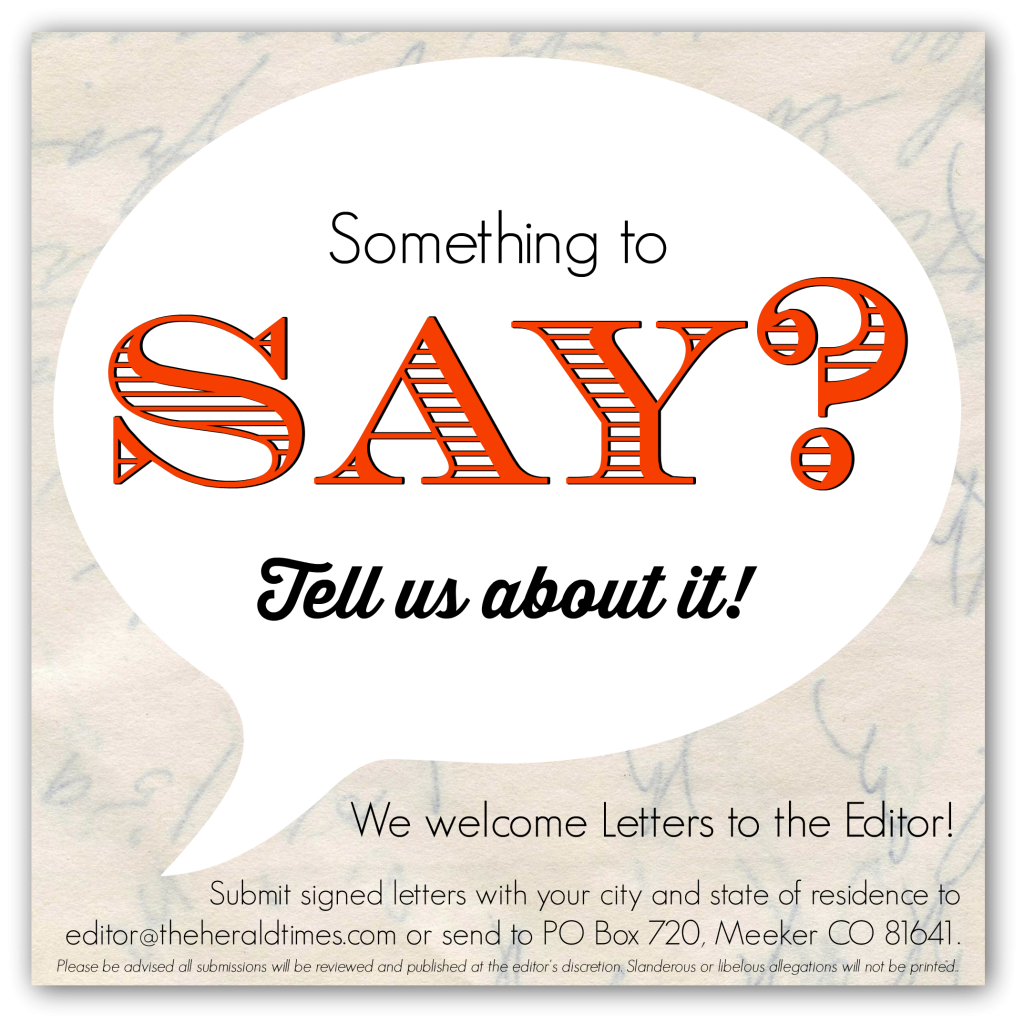 ---
Thoughts expressed on opinion pages are exclusively those of the writer and do not necessarily reflect those of the Herald Times. You are welcome to submit signed letters on matters of local interest to editor@ht1885.com, mail to PO Box 720, Meeker, CO 81641 or drop off at 304 4th St., Meeker. there is no charge.
Due to space constraints, please keep submissions 500 words or less.