Over the last couple of months, there have been several letters saying, "Why doesn't Dave release his executive sessions recordings or sign some kind of waiver." I didn't want to sign the waiver because it would give Moyer the freedom to do exactly what he did in last week's letter, which was to put his twist on events surrounding the last few months of my employment. If they happened like he said, I would have been fired on the spot.
On Friday, June 4, I actually tried to find out from the County Attorney's office what it would take to release the executive session recordings. I was told they've all been destroyed except for maybe one. I then asked, from the county's perspective, what would it take for me to release the recordings of the executive sessions that I recorded. She said she would check it out.
Later that evening, I got a call from my attorney who said Todd Starr called him and said he better tell Dave Morlan he's in big trouble for recording the sessions without their consent. The truth is, I had their consent before I started recording.
I know the community is getting weary of the negativity. What we need to focus on is how to move forward. The people of this county deserve so much more from their leadership. If this recall is successful, we'll be on our way to making the positive, productive changes that will make Rio Blanco County a better place to live.
We need to bring the reputation of Rio Blanco County back to where it once was. This is a special place with very intelligent, dedicated people. We should tap into their ideas and knowledge to bring opportunities and funding to our county.
We'll get this recall process done as quickly as possible so we can move forward. The petition circulators are out and about. If we miss you, in Meeker you can stop by Wendll's or Crystal Meadow Farms, or give me a call at 970-942-8093. In Rangely, call Terry Smalec at (970) 675-2355.
Respectfully,
Dave Morlan
Meeker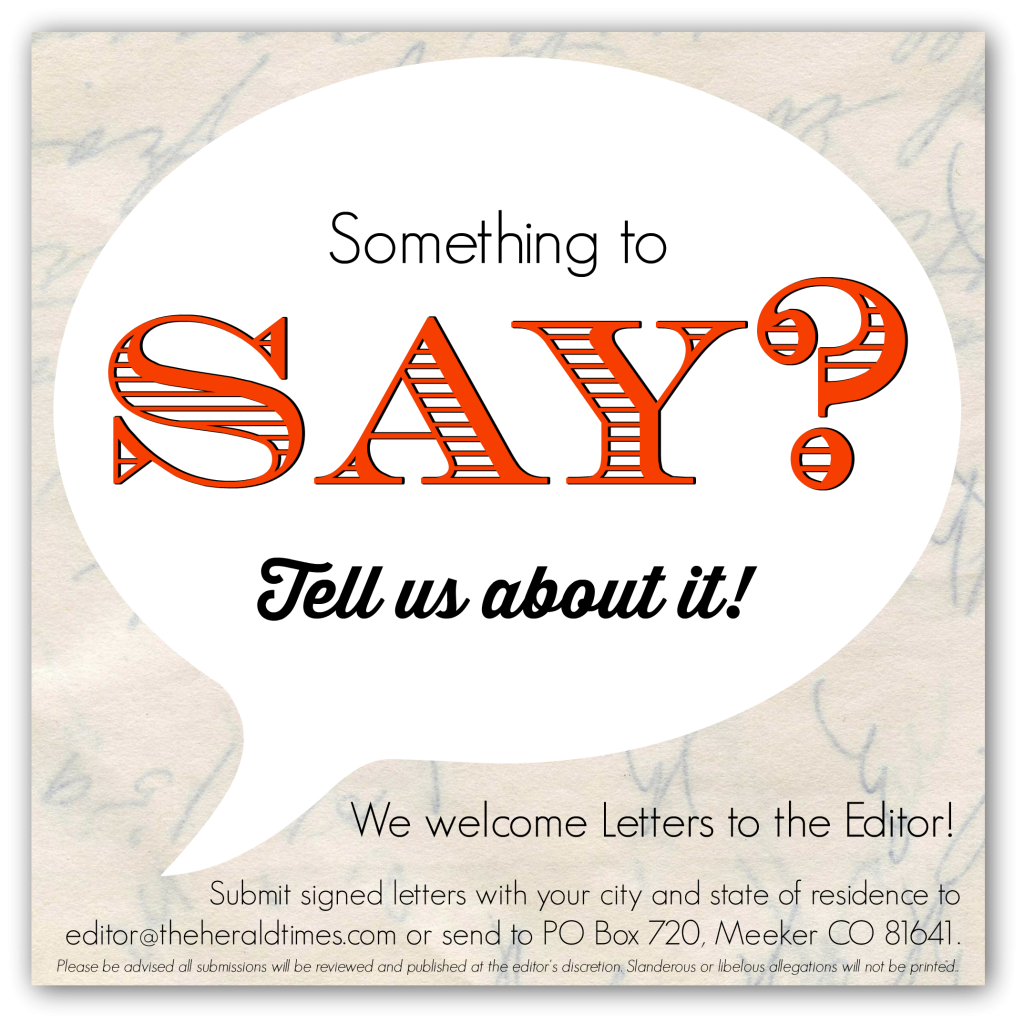 ---
Thoughts expressed on opinion pages are exclusively those of the writer and do not necessarily reflect those of the Herald Times. You are welcome to submit signed letters on matters of local interest to editor@ht1885.com, mail to PO Box 720, Meeker, CO 81641 or drop off at 304 4th St., Meeker. there is no charge.
Due to space constraints, please keep submissions 500 words or less.
Facebook Notice for EU! You need to login to view and post FB Comments!