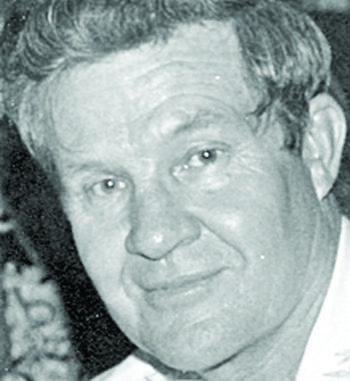 George W. Williams, 84, passed away April 2, 2009, at the Colorado State Veterans Nursing Home in Rifle. His parents, Ida and Albert raised 11 children on a ranch near Walsenburg, Colo., where George was born on June 1, 1924. In 1944, he enlisted in the Marine Corps and fought for his country at Iwo Jima where he was wounded. He was honorably discharged in 1946.

He arrived in the White River Valley in 1947 while working on drilling rigs in the Piceance basin. He met Marilyn, the daughter of Posey and Dr. Walter E. Taylor, and they were married on May 9, 1948, at Saint James Church in Meeker. After working on drilling rigs in Wyoming, George and Marilyn returned to Meeker in 1952. George started working for Texaco as a roustabout at the Wilson Creek oil field, and after 34 years of dedicated service, he retired in 1986.
George enjoyed hunting in Josephine Basin, fishing the White River at the confluence of the north and south forks, gardening, dancing, playing bridge and watching football.
After 38 years of marriage, his wife preceded him in death. He is survived by his son, Doug; daughter-in-law Sally; one brother, James; one sister, Ida; one sister-in-law, Barbara; and three granddaughters, Sara, Cindy and Laura.
Funeral services will be held at 10 a.m. on Saturday, April 11 at Saint James Episcopal Church.
In lieu of flowers, tax deductible contributions to the Michael J. Fox Foundation for Parkinson's Research, Church Street Station, P.O. Box 780, New York, N.Y. 10008-0780, or www.michaeljfox.org, would be appreciated.