Dear Editor:
I'm writing in response to a combination of several articles and letters to the editor that have unfortunately given a false picture of the intentions of my fellow commissioner Gary Moyer. I have said it before, but want to reiterate that the difficult decisions that we as a board have been forced to make over the past year have been thought through thoroughly, with due diligence, and with legal counsel when necessary. None of those decisions were a result of one man's forced agenda. We as the board have nothing to hide, and although we sometimes wish we could discuss details of personnel matters in order to defend ourselves, we are not legally able to unless we have appropriate waivers.
Singling out one member of a three person board will not solve the budget and political issues we are experiencing in Rio Blanco County. We are aware that the difficult decisions we have been elected to make will not satisfy everyone, but that's always the case no matter the topic. I would like to ask the taxpayers of Rio Blanco County to seek the facts for themselves and to be careful believing every rumor or letter that is circulated. The board members have always been available to answer questions and explain how and/or why we are discussing certain actions. I can tell you for certain that I have a clear conscience about the decisions that we've made as a board and that I truly believe the decisions are the best for the people of RBC, even though not everyone agrees with us. In regards to our decision to not re-appoint Morlan, we have offered to share the details if he were to sign a waiver, but we have yet to obtain permission. Thank you for allowing me to serve you and for understanding that the decisions we make as a board are not always pleasant or popular.
Thank you,
Jeff Rector
Rangely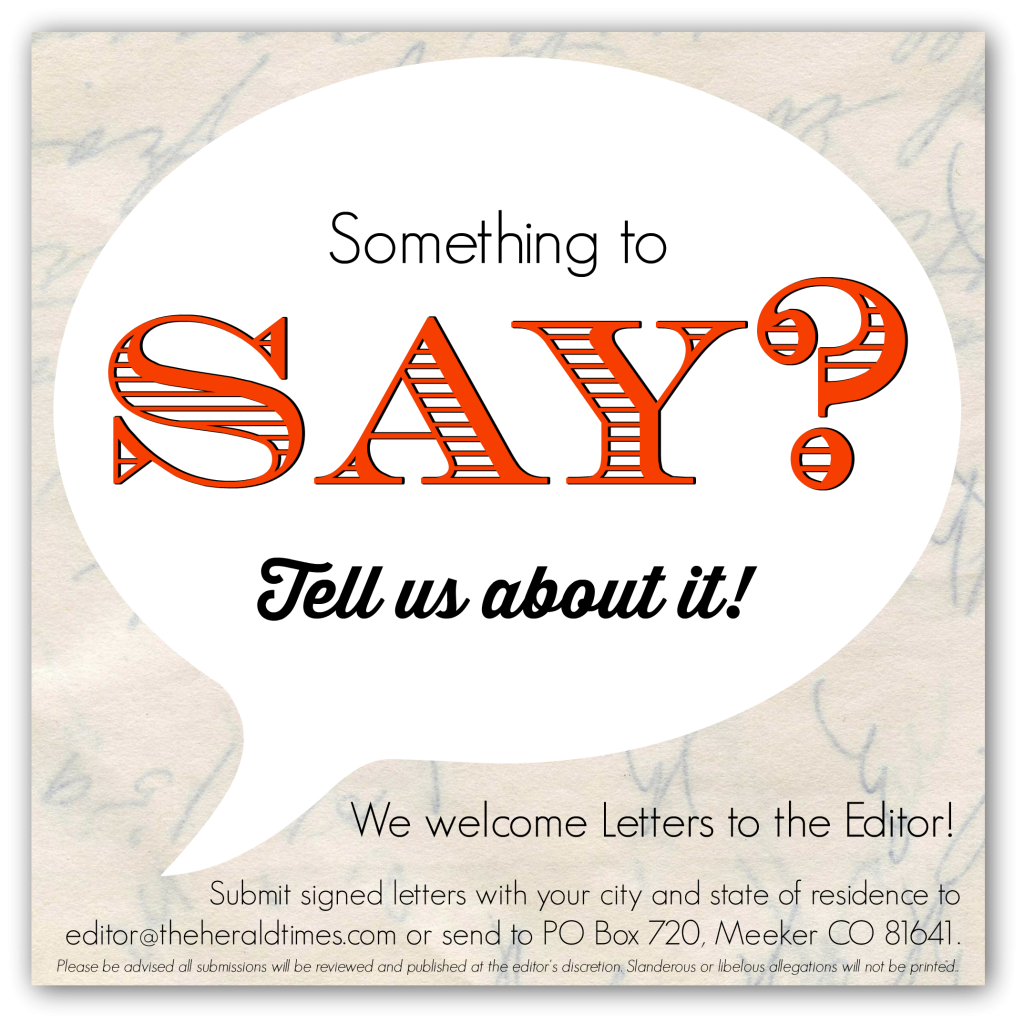 ---
Thoughts expressed on opinion pages are exclusively those of the writer and do not necessarily reflect those of the Herald Times. You are welcome to submit signed letters on matters of local interest to editor@ht1885.com, mail to PO Box 720, Meeker, CO 81641 or drop off at 304 4th St., Meeker. there is no charge.
Due to space constraints, please keep submissions 500 words or less.